How Much Does Bathtub Replacement Cost?
Discover how much bathtub replacement cost so that you can plan ahead. In this guide, we cover everything you need to get a great price on a new tub. Get pricing information on these tub projects:
Walk-In Tubs
Luxury Tubs
Tubs For Seniors
New Bathtub Replacement
Bathtub Replacement Cost Guide
Noting there is a wide range of factors, the national average to replace a bathtub range between $2000-$14,308. Impacting the price includes DIY vs hiring a pro, plumbing needs, size of the tub, and quality you desire.
In 2021, the compound annual growth rate (CAGR) for the bathtub market is expected to rise to 4.3% by the year 2027. 
What this means for those looking to get their bathtubs replaced is that bathtub replacement will likely cost more as the years pass. Finding one that fits budgets can be hard when there are so many options out there.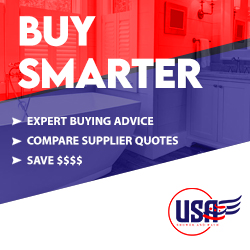 Having a bathtub is great for relaxation and helps those who can't stand for long in the shower. The hard part is finding the one you want and knowing how much it will cost to get it done.
We will go over what goes into the cost of bathtub replacement, the different types of tubs, and their prices. By the end, you should be able to make an informed decision on what will fit your budget.
Other Bathtub Replacement Prices
There is more to the cost of a bathtub replacement than buying the tub. Although if you have the existing plumbing it will make the process easier and cheaper. The price can change depending on the type of tub.
A clawfoot tub will be way more expensive than a regular bathtub. Below you will see an estimated price of what it could take to get the replacement.
Existing plumbing: This can be around $250 depending on the labor that goes into it.
Without plumbing: This can be more expensive as you will have to get all the plumbing parts to be able to put the tub in. This can range from $1,400 to $10,700.
The labor could be included. It depends on the contractor that you get on what they will charge. There is also the possibility of other problems cropping up when taking out the old tub to put the new bathtub in.
These problems like a floor rotting or old pipes that need to be replaced, can make the price go up. It is sometimes hard to tell if this would be the case until the tub is taken out.
This is why you need to have some cushion in your budget in case you need it. It is sometimes unavoidable and gets expensive when these things happen. You can't always prepare and that is okay.
Inspection Costs
Before the job even gets started a contractor should do an inspection of the house. Mainly where the work is going to be done. You do not want a few months to pass and have your bathtub fall through the floor. 
Catching rotting boards and also when the place needs reinforcements is important. It can save a lot of money from any further damage that could happen.
They should do the inspection usually when they know they have the job, or they come out to do an estimate. You can also get an inspector to inspect the house beforehand as well.
Inspections usually cost around $290 to $550. This will depend on the location and the contractor or inspector that you get.
Permit Costs
Not every state or city would need you to have a permit for your contractor to work on your house. But you do need to be aware when you need to have one, so you aren't hit with unexpected fines.
A permit is usually not expensive and one you could easily work within your budget. Usually, you can expect to pay $45 to $510 for a permit. This will depend on what you are having done to your house.
Labor Costs
Labor costs can vary from contractor to contractor. So, you can estimate the price to be around $350 to $5,500. Don't always go by that number when making your budget as the contractor could always charge more or less.
If you have a trusted contractor that you know, then it might be easier for you to budget as you could get an estimate over the phone. This is if you already have the measurements in hand.
Most of the time the contractor will need to come out to do their own measurements. This is so they have the right ones and can know what materials they would need.
Material Costs and What Is Needed
You won't need to worry about what tools are needed to do the job unless you are doing it yourself. The contractor should have their own tools. But, they can charge you if a tool needs to be rented.
Tools needed for bathtub replacement:
Measuring tape to measure the bathroom
Pipe wrench
Drill and bits
Screwdriver
Wood working tools
Wood shims
Carpenter's level
Most of the tools wouldn't need rented as these are the ones that they should have handy. The materials are another matter. They wouldn't always have these as each job they do is different.
Materials needed for bathtub replacement:
1-inch roofing nails or screws
2×4's if the job calls for them
Adhesive
Morter mix
Plumber's putty
Silicone caulk
The materials depend on what is getting done. Sometimes you won't need everything on this list. Sometimes you will need more materials depending on how extensive the replacement is.
For these materials, they would be around $200-$1,100. This depends on the prices at the time that you need to get them. It also depends on if you need to get more due to unforeseen issues like rotting wood.
Costs of Repairing Your Bathtub
If your tub is not too far gone to the point that you need to replace it, then you can do some repairs to it. Whether that is repainting or redoing the caulk, it can be a very simple and less costly venture.
Getting an epoxy kit is super cheap when you can find one that is around $20.
For a professional to do the reglazing you are looking at spending around $650. It could end up being more or less depending on the professional you choose.
You could also get a contractor to measure your bathtub to put in a liner over it. This would cost around $1,100 to $3,100 depending on the type of liner that you get installed.
Why Would You Need Your Bathtub Replaced?
If you want to spruce up your bathroom while you are remodeling it or you are experiencing problems with your bathtub. You might want to consider getting your bathtub replaced.
When you noticed that there was a wet spot on the floor even when no one used the tub that day. You might have a leak. While it may not be the tub itself, you would still need to look into getting the tub moved.
That way the pipes and the drain could be looked at to determine where the leak is coming from. If the leak has been there for a while without notice, then mold and mildew could end up growing.
This means you have to remove and replace your floors and walls.
Things get dropped in the bathtub all the time, so if you have had something heavy fall and it made a crack in the tub. It might be time to get a new one depending on the severity of the crack.
Though all you might need is a liner put over your tub if the crack isn't too bad. If it bothers you and you can afford it think about investing in a new one.
Throughout the years, stains can crop up on bathtubs. Sometimes it is from the years of harsh chemicals, from cleaning. This tends to dull the tub and makes stains appear that are hard to get rid of.
Another reason to get your bathtub replaced is if you are having trouble using it. Sometimes the tub can be too small or too high for you to step into without falling.
You don't want to make it a dangerous situation every time you get in the bath or shower. So, it would be best to consider a smaller tub or even a walk-in tub.
Removing the Old Bathtub
When you get your old tub removed, the contractor can charge you for removing it to put in the replacement bathtub. This could be around $133 to $439 depending on if the process is easy or not. 
The difficult part is when the tub can't be taken out in one piece, and it has to be broken up. This could spell trouble if a pipe is hit during the process.
The contractor should levy the charges to fix it, but there is a chance they might have a fee for doing so.
Cost of Material Disposal
After removing the old tub, you will need a place to dispose of it and the old pipes that went with it. Of course, if the tub is still in good shape when it is removed, you can sell it to someone.
You most likely won't be able to get a garbage truck to pick it up when it becomes trash day. You will either have to find a way to take it to the municipalities that will take it there.
Or you will have to find a place where you can dispose of the materials. This could cost you around $250 to $700 depending on how much there is to dispose of.
Walk-in Tub
Having a walk-in tub for your safety or for someone else in your home that needs to have one is great. But you can expect it to be between $2,900 – $7,500+. These prices include tubs such as:
Walk-In Bathtubs
Luxury Walk InTubs
Walk-In Tubs For Seniors
The number of falls that happen in the bathtub every year is at an astounding 20 million people. This goes for the non-fatal falls. A walk-in tub can help lower this number.
Benefits of having a walk-in tub:
If someone can't use a regular tub, they can easily use a walk-in tub
Allows someone with low mobility to sit down while showering
Less falls or slips happen
Improves quality of life
Helps with arthritis and fibromyalgia
Cost of Walk-in Tubs
Low cost: $2,900
High cost: $7,500 – $13,200
These prices could be different depending on what type of walk-in tub you get. It can also depend on what company you get the tub from.
The installation of the tub can go quickly. Depending on the weight of any tub in general you may need to get your floors reinforced. This could add an extra thousand to the estimate you get from the contractor.
Cost of Tub Shower Combo
Having a combo of a shower and a bathtub can be great for the ones that prefer to have both. These run cheaper than a walk-in tub would. They don't have the same benefits. If you find a chair that is sturdy, you will be just fine.
Prices can range from $500-$4,750. The installation will make it higher, but that is just for the tub shower combo. 
Benefits of having a tub shower combo:
You can save space in your bathroom
Increase your home resell value
Different varieties of tub shower combos
Accommodates other's needs and is better for kids
Cost of Freestanding Tub Installation
If you don't like the idea of having a bathtub or shower anchored or attached to the wall, a freestanding tub may be right for you. Though if the tub that you are getting removed from the house is attached it will cost more.
This is because you will have to paint over where the bathtub was and also make some renovations to the floor.
An average freestanding tub can cost around $600-$5,700 depending on the type. Each contractor may have a different price depending on what their rates are.
It could be around $1,000 depending on how heavy and how difficult it is to put in. The pipes could also need changing depending on the position of where the tub is going to be placed.
Benefits of having a freestanding tub:
Can be placed anywhere in the bathroom
Different colors and designs
Plenty of materials
Having it look like you have extra space
Installing one should be easy. All you would have to really worry about is getting the plumbing done right. Also covering where the old pipes are if you had to take a tub out.
Cost of Plumbing
The cost of plumbing can depend on the plumber that you get. You can expect to pay your plumber around $40 to $210 per hour. Keep this in mind when you start looking around and asking what their hourly rate is.
This way you can build a list and figure out which one would be good for your budget.
If your contractor can also do the plumbing, then you don't have to worry about looking for another person.
What Is the Cost to Install a Bathtub Drain?
Having a working bathtub drain is important so the water will drain correctly. The cost of installing a bathtub drain can vary depending on where you get the drain and the labor that goes into it.
This should be a quick fix unless your contractor runs into some problems.
The average cost is around $400-$500.There is a chance of it being lower based on how easy it is to put in.
Cost of Installing a New Bathtub Faucet
If you are in an old house, you may need to get a new faucet. You may even need to get a new one depending on what bathtub or shower you get. 
Pricing to install a new bathtub faucet can be tricky as it can range from a very low amount to a higher amount. If it is a simple installation, it can be just $30.
If it is to replace the faucet that is already there, it can be up to $1,100 depending on how complicated it gets. The average that you can expect to pay for the labor and installation of the faucet is around $250-$450.
Cost of Home Depot Bathtubs
Home Depot has many bathtubs that you can browse, but the costs can go from $520 to over $4,100 depending on the type of tub that you get.
Whether you are looking for a bathtub with jets or just a plain jane bathtub that will do its job. They will have it. If you need some examples, they will be listed below with a roundabout cost to them.
Examples
Shower tub combo is around $490 to $4,100
A corner bathtub is around $780 to over $5,100
A freestanding bathtub is around $490 to over $5,100
A walk-in tub will cost around $900 to over $4,900
With these examples, Home Depot has many selections and varieties of bathtubs. All of these tubs have different prices, especially when they are made of different materials.
They have many different shower tub combos, from a left or right-handed drain to acrylic. They have a one-piece shower tub combo that comes in beige, biscuit, or white. 
Cost of Lowes Bathtubs
Lowes carries really great bathroom products and also has many selections of bathtubs that you can look through. Of course, the prices will vary. They do have some that Home Depot doesn't have.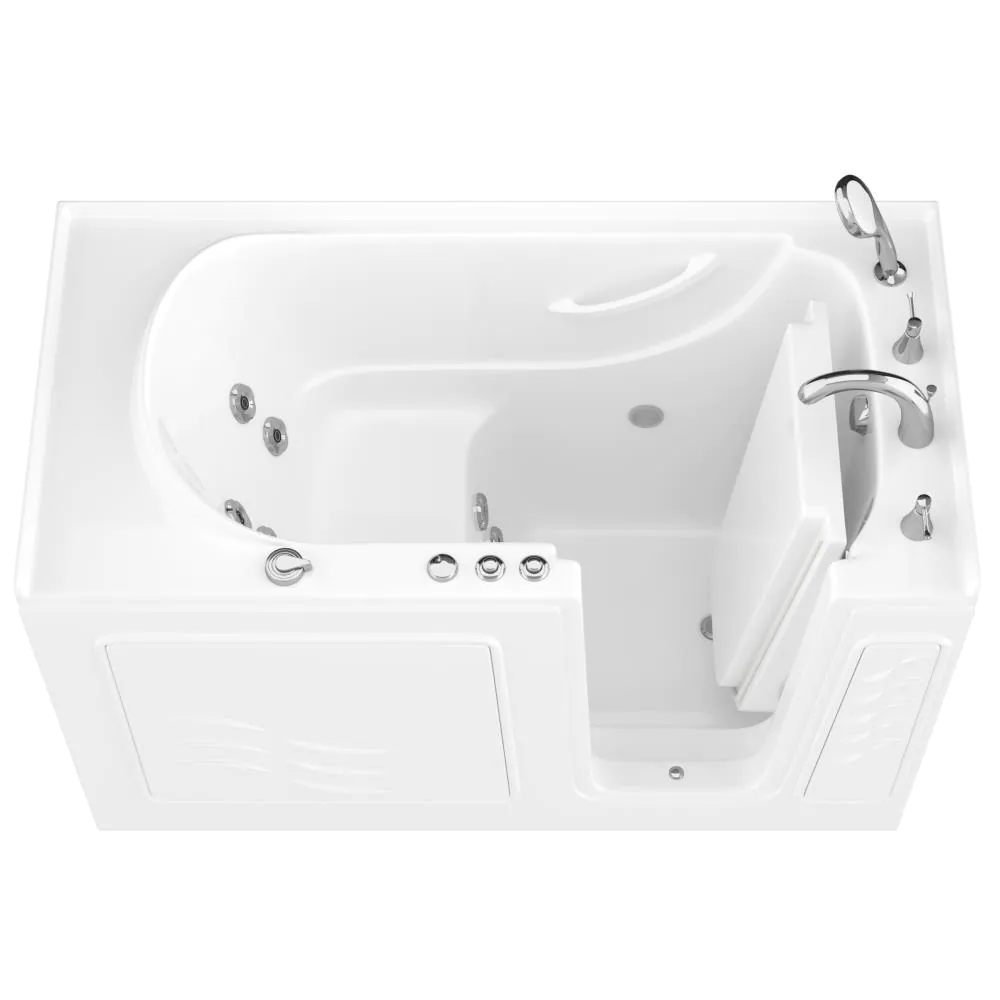 This is the importance of looking around to see which one will have the ones that you want. Also, to see if you can find the same tub somewhere else for cheaper so you can save money.
Examples
A freestanding bathtub is around $590 to over $10,200
A walk-in bathtub is around $900 to $8,900
A clawfoot bathtub is around $350 to $6,200
Drop-in bathtubs are around $300 to over $10,100
There are some drop-in bathtubs at Lowes that have jets, so even though they don't have any regular tubs with jets. The ones they have will suffice your need for jets if you get one from them.
Clawfoots are popular among some people. It is surprising that they aren't more expensive than they are. They allow you to soak your body which can help with all the stress that is put on it during the day.
There are all kinds of different colors to choose from.
Colors of clawfoot tubs at Lowes:
White
Silver
Black
Blue
Red
Yellow
Copper
Gold
There are so many more, but remember you can repaint the tub to what you want it to be. That way it can match your bathroom aesthetics. 
Cost of Kohler's Bathtubs
Kohler's has a variety of selections almost close to what Lowes has. While they seem to be a little more expensive, they might have more choices for you to choose from.
Examples
A freestanding bathtub is around $2,500 to $8,800
A drop-in bathtub is around $750 to $15,250
An alcove bathtub is around $650 to $10,400
An under-mount bathtub is around $950 to $12,900
Having drop-in bathtubs can be great. Especially when they have jets. You have a lot of color options when choosing which one you want.
Color of drop-in bathtubs:
White
Biscuit
Almond
Dune
Ice grey
Thunder grey
Indigo blue
You can still paint the tub to get the color that you are wanting if they don't have the one that you want.
Cost of Cast Iron Bathtub
If you are looking for a durable and solid bathtub, then you may want to look into getting a cast iron bathtub. This tub can keep your water hot for longer than other tubs can. They can be around $490 to $2,100 alone.
The only problem with a cast iron tub is how heavy they are. This will cause the floors to need to be reinforced. This means labor costs can be more than what was estimated. 
There is a chance that your bathroom may already be reinforced depending on how old the house is. This would hopefully save you some money.
Benefits of having a cast iron bathtub:
Keeps heat in
Can be painted to match renovations to the bathroom
Resistant to scratches
Last longer than others
Cost of Installing a Vintage Bathtub
The cost of installing a vintage bathtub can be as low as $290 to $700. Though sometimes you can get the tub and everything that goes into setting one up for $2,900.
Benefits of having a vintage bathtub:
Unique and attractive
Having the old-timey feel that you want
Deeper than a normal tub
Cost of Bathtub Shower Doors
The cost for a bathtub shower door will depend on if the door is framed or unframed.
The average cost for a framed shower door is $390 to $1,200.
The cost for a frameless shower door is around $590 to $3,700. If you do a custom shower, then the price would be on the higher end. There is also the chance that if you get a certain type that it would affect the cost.
There is also depends on what the contractor uses to attach the door. If they use the U-channel it will cost less than the clips. Be aware that this may interfere with how the frameless shower door looks.
Other Charges That Could Occur
Other than all the other costs that we have gone over, there are still some charges that could happen. Like if you get a bigger bathtub, you may need to get a new water heater installed.
This could cost you around $750 to $1,700 depending on the cost of the water heater and the labor to install it.
If you get a bathtub that has jets, you might need to get your electric panel upgraded. Running too much or having an electrical item taking up too much power could lead to a fire. It could also make the breaker flip too much.
Not only that, there is a specific grounding that a jet tub needs to have. That is a ground fault circuit interrupter. This is to prevent you and others from getting electrically shocked while using the tub.
This could cost you around $520 to $2,000 to do the wiring or the upgrading.
When it comes to taking a shower out to put a bathtub in, sometimes you need to tear down walls. This can get very expensive; to say the least, it would be around $9,900 to $10,500. That is only if the wall needed to be tore down.
What It Takes to Install a Bathtub Yourself
You can do the installation of a bathtub yourself if you want to. This will help you save the money that you would have given to the contractor.
You wouldn't have to pay for the removal, modification to the floor, or installation. Also, anything else that the contractor would charge for.
It is best to have a professional do the tough work, so you won't damage anything further. You don't want to go through that trouble and end up having to pay the contractor to fix the damage.
Yet, there are a few things that you can get away with doing yourself. If you are wanting your tub to be a different color, but the same tub. You can find the right paint to paint it.
You need to be aware of the type of tub as some can't be painted with certain paints. Some paints may not be able to take the heat of the water, and it ends up coming off. Getting primers or epoxy may help you not have this problem.
There are a few things that if you don't know how to do then you need to have a professional do them. Like plumbing and reinforcing the floor.
These are the ones that if they aren't done right during the installation, can cause more damage. 
If the bathtub that you are wanting to get has jets, then you will want someone that knows what they are doing to install it. This is because you need to have the wiring run.
If someone in your family knows how to install one, then you can save some money by not hiring someone else.
How Much Do You Save Doing It Yourself?
If you know enough to do everything that you need to do, then you can save a lot of money on labor. You can save almost $2,100. Depending on the contractor that you would have used for the job.
Doing the installation, yourself can save you money when you know what you are doing. If you don't know what you are doing, then there is the possibility that you could end up costing yourself more.
If there are things that you know you can do on your own to make it cheaper for you, go ahead and do that. Make sure that you are careful not to mess anything up and leave the tough renovations to the professionals.
What to Look For in a Construction Company
When looking for someone to replace your bathtub you need to vet them to make sure they are right for the job. You don't want to get the cheapest one, but you also don't want to get one that will over-charge you.
You will want to know how much experience they have. While everyone has to start somewhere, you will also want them to know what they are doing.
You can look up reviews for the particular construction company that you are thinking of. If they have too many bad reviews, it is best to go with a different company.
If they take your budget into consideration for the estimate, then you can rest assured that they care about not making you pay more than you can afford.
Of course, they can't control the problems that might come up while the job is being done. They can at least work within your budget until something arises.
You will want to make sure that they will and are working as safely as they can. You also want to make sure that they have a license to operate in the state. You can also make sure they have the proper insurance.
They need to understand what your goals are for this project. This is so you can get what you are wanting to be done.
Cracking the Bathtub Replacement Cost
There are a lot of options out there when it comes to doing your bathtub replacement. Knowing what the prices could be is great when you are doing your budget for the project.
Hopefully, this guide has helped you figure out which bathtub is best for your budget. So, you can make an informed decision for your house and project. If you liked this guide, be sure to check our others out as well!