Shower Installation | Buying Guide
Get connected with reliable shower installation companies near you. Enjoy resources, price guides, and more from our trained experts.
Your bathroom is a great place to start when looking for ways to improve your home. Not only does it offer an investment that has been proven time and again, but with USA Shower And Bath you don't need the full cost of remodeling thanks to affordable options!
You want a durable, long-lasting shower. One that will last for years without needing to be replaced or repaired. You can usually get this quality with a limited 1-2 year warranty to protect your investment. With many style options available including modern glass block designs as well as traditional metal fixtures you are sure to find something perfect no matter what type of décor suits your personal taste best.
RESOURCE GUIDE
How Much Does Shower Installation Cost?
How Much Do Walk-In Showers Cost?
Tub to Shower Conversion Cost?
How Much Does it Cost to Remodel a Shower?
Do Plumbers Install Showers?
In short, yes, and no. Some plumbers do install showers, and some do not. In addition to installing showers, plumbers can service most other your bathroom needs. Modern bathrooms often come equipped with sophisticated head designs like spa-like water jets or innovative faucet options that allow you great control over how much soap gets washed away by each use. However, if you need to have a shower installed, you're more likely to get results by contacting a shower installation company.
Shower Installation Remodeling Cost
No doubt it would be great if we could give you a perfect quote for your shower installation. Of course, the types of shower to be installed by homeowners varies wildly. Shower installations can range anywhere from $1000-$16,000.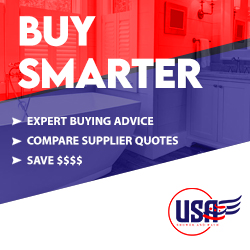 We agree, that's a wide range. But this takes into account that it may be a do-it-yourself job, a small shower, a luxury shower packed with features like tile, grab bars, etc. As such, we highly recommend that you use our quote feature to get exact numbers from contractors near you.
A standard walk-in shower is around 32' x 32'. If you're installing one yourself, expect to pay about $1,100-$3,076 for installation and materials. Of course, we highly discouraged this if you are not very familiar with plumbing. Keep in mind also that this would be a very basic shower installation I would not include some of the more modern features and aesthetics that many homeowners prefer.
If you're looking for a tub-shower combo, then this is perfect. You can customize it to have any special features that suit your needs! Expect prices starting at around $1500 and going up from there based on how many add-ons are included in the package deal – things like different types of jets or doors rather than curtains will cost more money though so do check first before buying anything extra!