How Much Does Tub to Shower Conversion Cost?
Are you thinking of converting your tub into a shower? Have you ever wondered: how much does tub-to-shower conversion cost? Here's what you need to know.
Tub to Shower Conversion Cost Guide
Did you know that remodeling your bathroom can increase your home's value? That's one reason a tub-to-shower conversion is one of the most popular home renovations. USA Shower And Bath has the answers to your questions.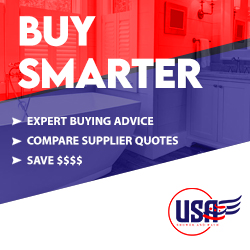 Walk-in showers are a fantastic choice for people with mobility problems and elderly homeowners. A walk-in shower also gives you more leeway in what additions you can add and how you design your bathroom.
"But something so convenient must come with a huge price tag," you probably assume. Well, that price tag is what we're here to discuss.
We're going to talk about the tub-to-shower conversion cost, tub-to-shower conversion benefits, and how you can convert your tub into a shower. Read on if you'd like to know more about tub-to-shower conversion pricing.
Is Tub-to-Shower Conversion Possible?
Given what this article is about, you've probably already gathered that converting a tub into a shower is possible. Instead, we'll focus on what you should consider before deciding to convert your tub.
Yes, the question you should ask isn't "Can I convert my tub?" but rather, "Should I do a tub-to-shower conversion?" You should first consider if you have another bathtub in your home.
We know we said walk-in showers increase home value, and they can, but many people still want a bathtub. Of course, this is only relevant if you intend to sell your home.
If you're living in your house for the remainder of your life, you can do whatever you please with your bathroom. Do whatever makes you comfortable.
Drain Size, Position, and Valve Positioning
If you've decided to renovate your tub, remember that tubs and showers have differing drain sizes. You'll likely need to change the kind of drain you have and its position.
If you were unaware, a valve controls water direction and temperature. Tubs and showers have different valve locations. A tub valve is positioned lower than a shower valve because the water has less distance to travel.
You must get your valve placement right, as it can mean the difference between how much pressure your shower has and how hot your water gets.
Waterproofing
Considering that a shower is a giant rain simulator you use to clean yourself, you want to consider getting waterproofing. Sometimes you can't avoid water on the floor or walls.
Ensuring the shower's surroundings can't mold or mildew is essential. Waterproofing is a significant job, and you should leave it to professionals. Waterproofing your shower may cost anywhere from $1,500 to $2,500.
Shower Doors
You can opt for a shower curtain if you like or keep your shower enclosure completely open. However, you do have the option of various glass doors and enclosures. Whichever entry you want depends on your preference.
Can I DIY Convert My Tub to a Shower?
We've considered that you may be asking if you can convert your bath into a shower. It's possible to DIY convert your tub into a shower, but it will take plenty of work and know-how.
Tub to shower conversions may require a lot of demolition, plumbing, and electrical work. If you're not skilled with these things, we strongly suggest getting a tub-to-shower conversion service to do the job.
Laying tiles may also be difficult for some people. You may also end up spending more money to repair what you didn't do correctly.
But, if you're willing to learn or have the skill to tackle this home improvement project, you can convert your tub on your own. You may want to employ the skills of an interior designer to help, though.
An interior designer can help you design your new shower around your existing bathroom—an interior designer charges between one grand and $7,750 per room.
The designer can help you with furnishings and designs, but design work alone will cost about $449 to $1,499 per room.
How Much Does a Tub-to-Shower Conversion Cost?
You can expect to spend anywhere from $1,200 to $12,000 on a tub-to-shower conversion. Homeowners spend about three grand on average for their conversion projects.
The most common type of conversion is walk-in showers, which are among the most costly. You may spend $750 to $7,000 for installation. Walk-in showers cost so much because they're often on the larger side.
If you want tiles, a tub-to-shower conversion service may charge you $4,200 for the job. Specifically, tile costs about $25 per square foot for tiles, grout, and labor.
Marble is about $8 per square foot, and travertine is $2 per square foot. The average price for a tile shower is $1,500. Fiberglass and acrylic won't cost as much as tile because there is less work and cheaper materials are involved.
Prefabricated Shower Stall Costs
If you're looking for something less extravagant, like a prefabricated shower stall, you'll pay $700 to $1,600. While you can get luxury shower stalls, they will cost more. For example, seats and attached doors cost extra.
Removing the Tub
Converting a tub into a shower can take a professional team two days to a week. Most of the expenses come from installing a new shower, but the difficulty of removing the tub can add to your cost as well.
A one-piece shower-tub combination may not take much time at all to remove. However, replacing old tiles to replace the old unit can be a time-consuming task.
Taking the old bathtub out and preparing the walls and floor for the shower costs $450 to $2,000. $600 to $700 is for the removal alone, while $100 to $200 is for disposal. The other $300 to $800 is for cleaning and wall repair.
Does Size Determine How Much You Pay for Conversion?
The general rule is that the smaller your new shower is, the less you'll pay for the conversion process. Most showers come in standard shapes and sizes, so you'll pay less for standard showers than for customized ones.
Here are the average prices for standard shower sizes:
A prefabricated 36×36 unit conversion is approximately $1,000

A tiled walk-in unit may cost up to $3,000 or more

A prefab 48×36 tub-to-shower conversion may cost around $2,050

Custom tile units can cost $5,000 or greater

A 42×42 prefab bathtub-to-shower conversion starts at about $3,000

Tiled bath-to-shower conversions cost about $5,000 to $6,000

A 60×30 prefab tub-to-shower conversion is about $7,000 to $8,000

Tiled bath-to-showers can cost anywhere from $7,000 to $12,000
Keep in mind that these prices are generalizations. The actual cost of your bath-to-shower conversion depends on what the renovation company charges for its services regarding the remodeling job.
Your bath-to-shower conversion cost depends on how much demolition and plumbing work your home improvement project requires. For example, you have to consider how much removing the tub or an extra wall may cost.
Is Converting Your Tub to a Shower Worth the Effort?
Everyone reading this won't have the same answers: "Is converting my tub to a shower worth it?" Some people's response may be a resounding "no." Various homeowners would prefer a relaxing bath.
Others find plenty of reasons to change their baths into showers, though. Some may have issues getting in and out of their tubs. Other people may find they don't need their baths anymore.
Perhaps their children are old enough to bathe themselves or don't find baths appealing. It could be a matter of their tub being in too poor condition to salvage, and they want a change.
If you're considering getting a converted shower but are still unsure, here are a few more tub-to-shower conversion benefits to help you think your decision over.
A Shower Requires Less Room
If you've got a smaller bathroom or are looking to downsize, a shower stall or small walk-in shower is perfect. A shower can help you conserve and utilize your limited space.
Showers can be as small as 30-inches by-30 inches. The average bathtub is approximately 60 inches long. Freeing up an additional 30-inches of space can do wonders for your bathroom's utility and comfort.
A Shower Can Increase Your Home's Value
We've mentioned this repeatedly, but a new shower can increase your home's value. With a newly converted shower, you can significantly increase your home's value.
Remember that the investment needs to make more money than you put into the project. If you get an equal or lower return on investment, then it probably wasn't worth the effort.
Walk-in Showers Are Low-Maintainance
Tubs are often a pain to clean … literally. You're stuck bending over an awkward wall to clean the inside of a pit you sit in to bathe every time you wash your tub.
On the other hand, a walk-in shower is an open space that you can more easily clean due to less restrictive movement. The floor is specifically designed to drain all the dirty water quickly.
Depending on the type of walk-in shower you choose, you won't have to worry about cleaning any doors or hardware. You'll only need to maintain the shower stall and fixtures.
Popular Shower Brands and Installers
OK, you've probably thoroughly considered getting a shower at this point, but you're not sure where to start. Don't worry – we're going to list a few top tub-to-shower installers for your new unit.
American Standard
The first brand we want to discuss is American Standard. It is famous because its showers combine luxury and safety features.
American Standard showers have low thresholds and strong grab bars on the walls to prevent slips and falls. Your shower may come with a chair if you have trouble standing for long periods and slip-resistant floors.
American Standard offers tub-to-shower conversion, tub replacement, and shower remodeling work. If you're dissatisfied with something in your bathroom, American Standard can help.
Luxury Bath
Luxury Bath is another tub-to-shower conversion company. Luxury Bath can have you outfitted with a new shower via their bath-to-shower conversion process.
Luxury Bath's acrylic bath and shower systems come in whatever shape, size, and color you'd like. You can have benches and grab bars installed at your discretion; the unit is entirely customizable.
Perhaps the most remarkable thing about a luxury bath is its Microban® protection. Microban is a substance that keeps mildew and mold from growing on the shower surface.
Bath Fitter
Bath Fitter offers elegant custom showers for your tub-to-shower conversion. Bath Fitter provides your new shower in as little as 24 hours and cleans after themselves so you can immediately enjoy your new bathroom addition.
You can choose between four acrylic wall colors: white, white marble, pearl, and ivory marble. There are ten different wall types you can select as well.
Once you've chosen your shower design, Bath Fitter will remove your old tub and install the new shower base, walls, and doors to complete your bathroom transformation.
Pacific Bath Company
Kohler has existed for over 140 years and is famous for its plumbing products, faucets, toilets, and tubs. The Pacific Bath Company can perform Kohler tub-to-shower conversions quickly and without fuss.
You can have your Kohler LuxStone Walk-in Shower installed with safety features like slip-resistant floors and low-threshold bases. The LuxStone shower is also low maintenance and highly customizable.
The Pacific Bath Company can outfit your shower with seats, shelving, handheld shower heads, and over items to ensure comfort. You can have a luxury brand shower professionally installed with the Pacific Bath Company.
In Need of Tub-To-Shower Conversion Tips?
Your tub-to-shower conversion cost largely depends on what you're looking to do. Tub-to-shower conversion can be as cheap as a few hundred dollars or balloon into thousands.
One of the best tub-to-shower conversion tips we can offer is to stick to smaller showers—the less space your shower takes, the less money you'll have to spend.
Choosing less complex designs and using prefabricated shower kits can also help cut costs. But perhaps the best tub-to-shower conversion tip is to choose USA Shower and Bath.
USA Shower and Bath can handle your tub-to-shower conversion and other bathroom remodeling needs. Contact us today for your free remodeling quote!