How to Set a Bathroom Renovations Budget
Every year, 72% of homeowners plan a home improvement project. Bathroom renovations are at the top of the list for most people planning a remodeling project.
If remodeling your bathroom space is on your to-do list this year, setting a budget early on is critical.
Budgeting will include a nearly endless number of choices. You'll need first to decide how big of a renovation you can manage. Then, you'll start figuring out costs for materials (and labor if you hire help).
In this article, we've put together some basics about setting the budget for your bathroom renovation. Take a minute and learn more about setting the budget before you start tearing out floors or removing fixtures.
It All Starts with a Plan
There's a well-known saying about failure to plan—it's a plan to fail. When homeowners forge ahead with bathroom renovations before putting together a plan, they risk starting but not finishing the project.
Before you move too far into the planning stage, you'll need to consider several things. Think of it as a questionnaire designed to help you set the budget. Here are a few questions to ask yourself:
Who will be using the bathroom?
If it's just you, you likely won't need to increase the footprint of the new bathroom. Introducing kids or guests into the mix can change everything.
What is your vision for your new space?
Have you thought about the style of your new bathroom? Maybe you envision a coastal theme, or you like the rustic look. Once you decide on your style, you can start looking at color schemes.
What are your must-haves?
Whether it's all new fixtures and flooring or you need more storage space, some things are absolute necessities while others can go on the list of things you want vs. need.
What is the square footage of the current space?
The current size of the room is a determining factor. You may not have the square footage to install a larger bathtub or double sinks.
Will your layout change?
Changing the layout and/or relocating plumbing fixtures usually adds to the cost of a bathroom remodeling project.
What about upgrades?
Upgrades include items, whirlpool and soaking tubs, in-shower spas, and heated floors. With a well-planned budget, you can often have a few upgrades.
One More Question
Before you move on to establishing a budget for your bathroom remodeling project, there's one more question to consider.
How long will you live in your home?
If you plan to stay in your home for several more years, you may want to consider increasing the space, adding a bigger tub or shower area, or adding a few higher-end upgrades. Think about comfort and convenience—anything you can add that will enhance your use of the new space.
Homeowners planning to sell their homes soon usually limit the renovations to those that can add value to the house. Limiting renovations to only those that will help sell your home don't mean you can't have fun with a few upgrades.
Now you have an initial plan in place! Working on the budget should be your next step.
How Much to Budget for Bathroom Renovations
You can look at the national average for what people spend renovating a bathroom, but it's vital to remember the different cost variables. Here are two things that will impact costs.
A small bathroom typically doesn't cost as much to remodel as a medium or large-sized space. High-end fixtures, flooring, and other upgrades may significantly increase costs.
Where you live is another determining factor. Materials and labor vary depending on your zip code. That's why you can't rely on your friend in another state for help using figures from their budget.
Are you planning a minor vs. major remodel?
The national average cost to renovate a bathroom is $3,500 for a minor renovation. A major remodel will run around $25,00. Luxury upgrades can make the price surpass $25,000.
Next, we'll help break down the cost of construction and labor.
Average Cost of Construction & Labor
We applaud you if you have the skills, knowledge, and time to complete all the renovation work yourself! You can save some money.
However, the average homeowner doesn't have the time, tools, or skills.
Unless you're planning a minor renovation with no changes in the floor plan, or you don't need to move the plumbing, you can probably tackle at least part of the renovation on your own.
For a major bathroom remodel, it's wise to hire a general contractor. General contractors manage every aspect of the project. They make sure the project moves forward smoothly.
General contractors typically charge between 10-20% of the project's total cost. When you work with a general contractor, you'll pay them one price. They then use the funds to cover the costs of materials and labor.
Often, a general contractor will hire subcontractors. Subs handle specific components of your renovation.
Keep in mind that rates will vary depending on your location. Here are the average rates of subcontractors typically needed for bathroom renovations:
Plumbers – $45 – $65 per hour
Electricians – $65 – $85 per hour
Carpenters – $70 per hour
Tile Installers – $5 – $10 per square foot
Your project might also require the services of a handyman. Most general contractors have a list of preferred tradespeople, including a handyman.
Minor vs. Major Bathroom Renovations
It will be more difficult to structure your budget if you're unsure whether you need a standard or luxury bathroom renovation. What's the difference between the two?
Standard Bathroom Renovation
In a standard renovation, you'll keep the current layout. You won't move the plumbing.
What you can do with a small or minor renovation budget depends on the size of the room. A 3 x 5 ft. powder room will cost between $1,500 and $2,250 to renovate. A 9 x 10 ft. primary bath can run up to $13,500.
With a standard renovation, most homeowners budget for good quality but not high-end materials. Increase the budget a bit, and you can add a few high-end finishes.
Luxury Renovation
A luxury bathroom renovation includes high-end and often custom finishes. Craftsmanship and quality are both evident in the finished product. You'll often find a separate tub and custom shower in this type of project.
The average cost to upgrade to a luxury bathroom ranges from $30,000 to $45,000+.
About Tubs and Showers
Perhaps you're undecided about whether you should convert the tub to a shower. There are several reasons why you should, including the following:
Modernizes the bathroom
Relatively uncomplicated
Makes the bathroom easy to use
You won't overspend
Can add value to your home
The only way a tub-to-shower conversion might take away from the value of your home is if you don't have a tub in one of the other bathrooms.
The average cost of installing a new shower is $1,500. At the high end, you could pay around $8,000.
Should You Hire a Bathroom Designer?
You have a vision for your new bathroom. Hiring a bathroom designer helps ensure that your vision becomes a reality.
Experienced designers analyze your home and your style. They incorporate you into the overall theme and design of your new bathroom.
Bathroom designers stay on top of trends and usually have access to fixtures and other materials that aren't available at big box home improvement stores. A designer can take your project from average to stunning.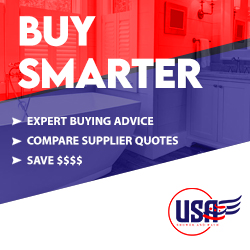 Depending on the designer, you'll either pay a flat fee or cost-plus markup. Some bathroom designers charge a flat fee for researching your project and specifying what products you'll need to purchase.
If your designer uses the cost-plus-markup method, they'll buy the materials at wholesale and include a markup in your final cost.
The average flat fee for a bathroom designer runs from $1,000 to $2,500. If they charge by the visit to the job site, you may pay around $100 to $150 per visit.
How Long Does a Bathroom Remodel Take?
Since access to a working bathroom is essential to daily life, it's also vital to know how long your renovation project will take.
Depending on the scope of your project, it shouldn't take more than about 23 days to complete the remodel. It may take less time than that.
What's critical is that your contractor includes the timeframe in your estimate. Of course, you'll want to plan for the unexpected.
As you'll see next, surprises can impact not only timeframe but renovation costs.
Prepare for Unexpected Expenses
You can do all your due diligence and still face unexpected events that seem like they'll derail your entire project. That's why you should prepare for surprise expenses.
For example, your contractor might discover hidden water or mold damage once you expose walls and floors. Sometimes, contractors find outdated wiring or plumbing.
Savvy homeowners factor in an additional 10-20% into their budgets to cover unexpected costs.
Can You DIY?
When talking about DIY bathroom renovations, it's more a matter of should you rather than can you.
Some homeowners choose to handle some of the demolition. Why not? It's kind of exhilarating to take a sledgehammer to a wall.
While designers and general contractors can and usually do buy the materials for the project, you might save a little cash by purchasing the materials yourself.
One thing to remember when you shop for things like tubs, showers, and toilets, is that sometimes your general contractor can get a better price.
When it comes to the project's major components, it's usually wiser to let a professional do the work.
What Is Included in A Bathroom Remodeling Service?
Bathroom renovations can include replacing everything from the fixtures to the countertops to the flooring. That's one reason why working with a full-service remodeling contractor is a good idea. Imagine trying to handle all of these project components without help!
Remodeling services usually include:
Design Assistance
Pulling permits
Purchase of materials
Tear out old materials
Plumbing
Electrical wiring
Finish work such as painting
A bathroom remodeling contractor also includes the installation of fixtures, cabinetry, lighting, and flooring. If you hire a general contractor, they will take care of arranging for each sub-contractor.
Some contractors also have a bathroom designer on staff. If not, most can refer you to a trusted design professional.
Please make sure you work with a local bathroom renovation specialist. You want a contractor who is available when needed and familiar with local building codes.
How to Save on the Costs of a Bathroom Remodel
If you're struggling to put together a budget that meets your needs, there are a few things you can do to save costs on your bathroom remodel.
Don't Change the Layout
Anything that requires you to move the plumbing adds to the budget. Keeping the tub, shower, and toilet in the same place will help keep costs down.
Look for Alternatives
Instead of custom fixtures, consider using stock items. Go with vinyl if you can't work tile flooring into your budget. You can upgrade later.
Prioritize Wants and Must-Haves
It's not uncommon for people to look at bathroom renovations as a work-in-progress. Maybe you can fit only a few of your must-haves into the budget today. That doesn't mean you'll never have that luxurious steam shower—you can upgrade later.
Replace the necessary items now and save for the rest of the must-haves.
This is another key reason to work with a designer. Designers can help you determine where you can cut costs without losing the vision for your project.
Need More Help Setting Your Bathroom Renovation Budget?
Renovating a bathroom can be an exciting milestone in your homeowner's journey. Creating the bathroom of your dreams not only makes you feel more comfortable in your home but can also increase your home's resale value.
Setting a budget for bathroom renovations helps avoid getting in over your head.
The experts at USA Shower and Bath will work with you every step of the way. We specialize in offering resources designed to help homeowners make educated decisions about their bathroom remodeling projects.
Contact us today for quotes and answers to any questions you may have.