How Much Does It Cost to Remodel a Shower?
Depending on a variety of factors you can remodel a shower for as little as $1075 (DIY) or as much as $11,250 (top end – Professionally installed).
Calculate Shower Remodel Costs
According to the CDC, the average shower lasts for right around 8 minutes these days. That means that Americans spend about two full days in the shower each year.
As a result, it's very important for you to love the shower that you use on a daily basis. You might want to think about trying to remodel a shower if this isn't the case.
Before you begin ripping out your old shower and replacing it with a new one, though, you should learn about how much it's going to cost to remodel a shower. It'll help you figure out if you can afford to upgrade your home by putting a new shower in your bathroom.
Continue reading to see how much you can expect to pay to put a new shower into place while you're tackling home renovations.
What Is the Average Cost to Remodel a Shower?
If you're interested in remodeling a shower in your home, you can do it as part of a bathroom remodeling project. The average bathroom remodel will run you between $6,230 – $11,000 and will provide you with a completely new bathroom space. It'll include everything from a new shower to a new sink to a new shower and/or bathtub.
But if you would just like to remodel a shower, that will be an option, too. You can leave everything else as-is and have a new shower installed in place of your old one.
In this case, you will typically have to pay somewhere between $3,400 and $7,100 to remodel a shower. But the average cost will only be in the $6,500 range. It'll enhance the look and feel of your entire bathroom for just a fraction of what a bathroom remodel would cost you.
Which Factors Will Affect the Cost to Remodel a Shower?
There is a reason why remodeling a shower will cost you anywhere from just a few thousand dollars to over $10,000 in some cases. It's because there are quite a few factors that can have an impact on the price you'll pay for a new shower.
Here are several factors that will affect how much it will cost you to remodel a shower:
The type of shower that you want to install in your bathroom
The size of the shower that you're looking to install
The materials used during the installation of your new shower
The demolition that must be done during your shower remodel
The age of your home (newer houses tend to be easier to remodel than older ones!)
It would be worth keeping all of these factors in mind when you're doing renovations in a bathroom in an effort to upgrade your home. You might be able to adjust the price that you'll pay for a remodeled shower based on which type of shower you choose or which materials you use to remodel it.
How Much Does a Walk-In Shower Remodel Cost?
As we just alluded to, there are a few different types of showers that you'll be able to choose from when you're remodeling a shower. A walk-in shower, for example, is an excellent choice for those who would prefer to have just a shower in a bathroom as opposed to a bathtub-shower combination.
If you think a walk-in shower would work best in your bathroom, you're going to be looking at spending somewhere between $2,000 and $6,000 for a prefabricated walk-in shower. This would be a good option for those interested in renovations that aren't going to break the bank.
You'll also have the option to go with a fully-customized walk-in shower remodel if that seems like it would be more your speed. But this will definitely be the more expensive option as it could cost you anywhere from $8,000 all the way up to more than $15,000.
How Much Does It Cost to Remodel a Tub-Shower Combo?
Although many people prefer to install walk-in showers in their bathrooms these days, there is still a market for bathtub-shower combinations. Those with kids, for instance, will often opt for these types of setups since it makes bathtime a breeze.
You will also find that bathtub-shower combinations will typically be the less expensive option when it comes to remodeling a shower. A combination bathtub and shower is going to cost a little over $4,000 on average.
But again, the total cost of a bathtub-shower combo can change depending on many of the factors that we touched on earlier. If you utilize certain materials while installing a tub-shower combo, it might end up increasing the cost of bathroom renovations quite a bit.
What Is the Cheapest Way to Remodel a Shower?
Not everyone is going to be able to shell out over $10,000 to remodel a shower. But at the same time, you don't have to allow your financial situation to get in the way of you remodeling a shower.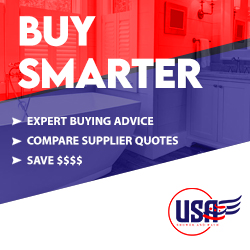 If you're on a tight budget, there are still some cheap ways to remodel a shower so that it looks better than it does now. You just need to take the right approach to putting a new shower in your bathroom so that it doesn't put you into debt.
Generally speaking, the cheapest way to remodel a shower will be by having a pre-fab acrylic or fiberglass shower installed. These kinds of materials will be just about as budget-friendly as it gets.
You will want to shy away from picking out things like bathroom tiles and/or glass shower doors. Those are the kinds of things that can send the cost to remodel a shower skyrocketing in no time at all.
Does Remodeling a Shower Increase My Home's Value?
Prior to taking on any home renovations, you should always ask yourself whether or not they're going to add value to your home. You don't want to remodel any space if it's not going to provide you with a good return on investment.
Fortunately, remodeling a shower should increase your home's value in a big way. Some reports have suggested that it could set you up with an ROI of over 100%.
That being said, there is no guarantee that remodeling a shower is definitely going to increase the value of your property. If you don't put the right shower into your bathroom, it might not have much of an effect on your home's value at all.
For this reason, you should always think long and hard about which type of shower you would like to install in a bathroom when replacing an old one. Your goal should be to select the shower that's going to provide you with the most bang for your buck, regardless of whether that's a simple pre-fab shower or one that has been customized from top to bottom.
Can I Remodel a Shower Myself?
In an attempt to save yourself money while remodeling a shower, you might consider the idea of remodeling it yourself. It's a good way to save money on the installation costs associated with remodeling a shower.
But there are going to be some big drawbacks to potentially taking on a shower remodel on your own. They might make you think twice about trying to remodel a shower without the help of a professional.
One recent survey revealed that about 60% of homeowners who tackled home renovations themselves found that it had a negative impact on their general well-being. There can be so much stress associated with remodeling your home on your own.
There are also other downsides that will come along with remodeling a shower yourself. Here are a few of them:
You might end up installing a shower improperly and need to hire someone to come and fix it
You might do damage to your new shower and/or your home while remodeling your shower
You might not get the kind of ROI you were expecting when you first planned to remodel a shower
If you have a lot of experience remodeling your home and want to try to remodel a shower, no one is going to stop you from doing it. But it could cost you more money in the end and make you wish you had hired a professional to assist you with your renovations.
Where Can I Get a Shower Remodel Kit?
In an effort to help those who would like to remodel their showers on their own, some companies have started to sell shower remodel kits. You can purchase one at most home improvement stores or order one directly from a manufacturer if you would like.
These shower remodel kits can cost as little as $200 or as much as almost $10,000. It all depends on what the kits are made out of and what they actually include.
You can buy shower remodel kits from:
Lowes
Home Depot
Wayfair
Perigold
If you want to go in this direction when remodeling a shower, it should save you some money in the long run. Most shower remodel kits are designed to provide you with a great-looking shower for just a fraction of what a customized shower would cost you.
But if you decide that a shower remodel kit would be your best bet, you should still think about hiring someone to help you install it. It isn't always going to be easy to figure out how to use one of these kits to create the bathroom shower setup that you're imagining in your head.
Hiring a professional to use a shower remodel kit to renovate your shower will increase your total costs. But it could be a worthwhile investment on your part once you see what the finished product looks like.
Is Remodeling a Shower Worth It?
Now that you know more about how much it will cost you to remodel a shower, you should only have one question remaining. That question? "Is remodeling a shower in my home going to be worth it?"
We can't answer that for you without knowing your specific situation. But we can shed some light on what will make a shower remodel worth it for you.
Take a look at some of the reasons why you might find that it'll be worth it to remodel a shower in your home:
It'll improve the general appearance of a bathroom in most cases
It'll make the shower in a bathroom safer to use
It'll provide you with a selling feature when you go to sell your home one day
It'll allow you to clean your shower more effectively than you do now
It'll motivate you to make other positive changes within your bathroom space
You might also find that you'll want to spend more than just 8 minutes n your shower from now on because of how nice that it looks. That alone could provide you with reason enough to remodel a shower so that you're able to make it more comfortable to use.
You should still be mindful of how much it'll cost to remodel a shower before getting started. But you should find that it'll be worth it to take on this home renovation once you're all finished.
Obtain a Quote for Remodeling a Shower
Do you want to remodel a shower in your home sometime soon? Before starting this home renovation project, you should work on getting quotes from companies that can help you with shower remodeling.
By securing as many quotes as you can, you'll be able to score a fantastic deal from a home renovation company. It's a much better option than trying to save money by installing a shower by yourself in most cases.
Get quotes from shower and bathroom remodelers now so that you can select the one that you would like to work with.