Benefits of Hiring a Contractor for a Bathroom Remodeling Project
When it comes to major home remodeling projects, most homeowners agree that one of the most effective ways to get the job done right is by hiring a professional contractor. Whether your bathroom is in need of a facelift or entirely gutted and redesigned, there are numerous benefits of hiring a contractor for the bathroom remodeling.
Faster Delivery
Hiring a professional contractor is the quickest and most efficient way to complete a major home remodeling project. A professional has knowledge and experience in the industry, allowing them to finish the project quickly with minimal disruption or delays. In addition, because contractors have access to specialized tools and materials, they can often cut down on renovation time significantly.
Reduced Costs
Using a professional contractor for bathroom remodeling projects can help you save money on costly material purchases. Contractors typically already have many of the necessary materials in their supplies, allowing them to purchase items at discounted prices or bypass additional purchases altogether. In addition, contractors may be able to source specialty items at a lower cost than what individual homeowners can find on their own.
Automated Process
In addition to being more cost-effective, using a professional contractor also streamlines the entire renovation process. Because contractors work with multiple clients and have teams of highly trained professionals, they often provide an automated workflow that eliminates any guesswork or potential missteps during the project's completion. This eliminates any unnecessary delays due to miscommunications or misunderstandings between renovators and homeowners as well as other involved parties throughout each step of the process.
Increased Security
Another benefit of using a professional contractor for bathroom remodeling is increased security and safety throughout the duration of the job. Contractors should carry liability coverage in case something goes wrong on-site that causes injury or damages property during renovations. Having this insurance policy in place helps protect both you and your belongings from potentially costly repairs after unforeseen incidents occur during construction.
Additionally, depending on your contract terms with a particular contractor, you may be granted access to warranties covering certain installation parts beyond what would normally come with products purchased individually from hardware stores or online retailers.
Expertise
Finally, when you hire a professional contractor to complete your bathroom remodeling project, you can rest assured that the work will not only be done with the highest quality craftsmanship but also with the latest industry standards. Professional contractors have access to the most advanced tools and materials available, enabling them to design and create customized spaces that meet your exact needs while still being in line with local building regulations.
By hiring a professional contractor for your bathroom remodeling project, you can be sure that you're getting an efficient, safe, and cost-effective renovation that will last for years to come.
The benefits of hiring a licensed contractor for bathroom remodeling are clear: faster delivery times, reduced postage costs due to preferred access materials, automated processes eliminating any guesswork along all stages of construction, and increased security through proper insurance coverage throughout renovations—all culminating into peace-of-mind that comes with knowing that your investment is in safe hands with experienced professionals who will help bring your dream design vision into realization without compromising quality standards.
How Much Does it Cost to Hire a Contractor for Bathroom Remodeling?
So, you know how important it is to have the expertise of a professional contractor for your bathroom remodeling project, but realistically, what kind of budget should you be planning for? Generally, the cost of hiring a contractor for bathroom remodeling depends on the size and scope of the project.
The average hourly rate for contractors typically ranges from $50 to $150 per hour while flat-rate projects can range anywhere from $500 to $5,000. However, total costs can vary significantly depending on the specific services rendered and materials used throughout the project.
In order to get an accurate estimate for your bathroom remodeling job, it is best to consult with a trained contractor who has experience in completing similar projects in your area. They should be able to provide you with an itemized breakdown of all expenses associated with the project, which can help you plan potential costs and budget accordingly.
Do your research and choose carefully before committing to any particular contractor for your bathroom remodeling job. You should take the time to read reviews from past customers, compare bids from different professionals, and ask questions about the services they offer in order to get the best value.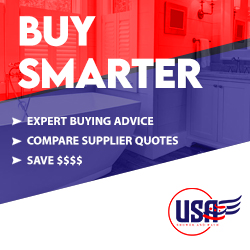 What Should You Look for in a Contractor?
When searching for a professional contractor to handle your bathroom remodeling project, there are several key qualities you should look for.
License and Insurance
First and foremost, they should be licensed and insured. This is essential in case of any damage or accidents that occur during the project's duration. Additionally, it's important to make sure their license is up-to-date and that they carry a valid liability insurance policy.
Experience
Second, you should make sure the contractor is experienced in completing similar projects. You should read details about past jobs that are comparable to yours in order to get an idea of their level of expertise. Ask questions about any unique challenges they may have encountered on those projects and how they overcame them to ensure a successful outcome.
Reputation
Finally, you should check into the contractor's reputation in the industry. Read reviews from previous customers to learn more about their experiences working with the professional. In addition, you can also ask around within your local community for recommendations or referrals from people who have recently used a contractor for similar projects.
Overall, hiring a professional contractor is an important step in making sure your bathroom remodeling project is done correctly and efficiently. Doing your research ahead of time to find the right fit can help ensure your project runs smoothly and that you get the results that you desire. With the right approach, you'll be able to maximize your investment and enjoy your newly remodeled bathroom for years to come.