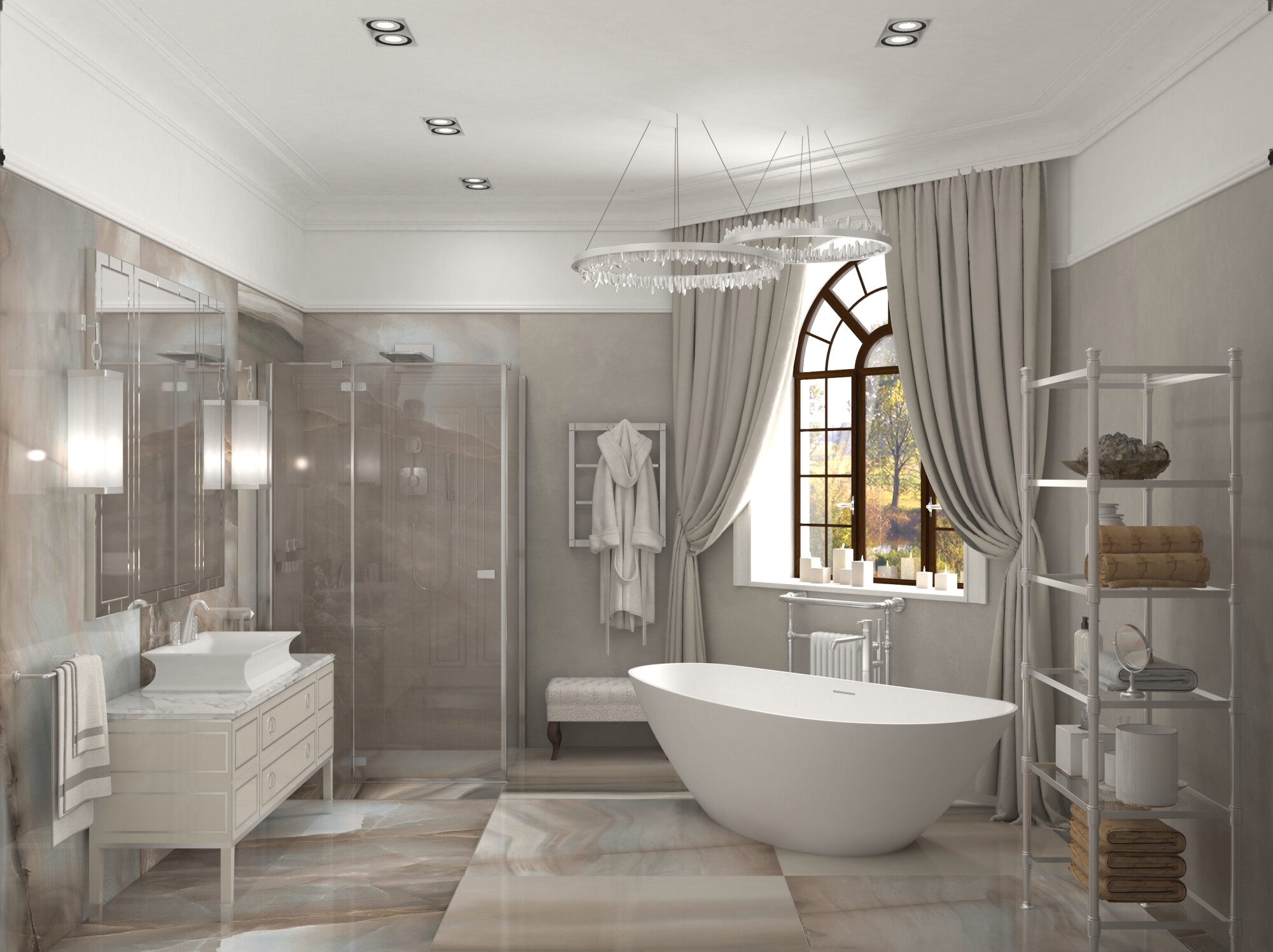 Bathroom Remodeling Costs in Colorado
Find out how much bathroom remodeling costs in Colorado. America's trusted buying guide for shower replacement, bathtub installation, and full bath remodel jobs.
How Much Does Bathroom Remodeling Cost in Colorado?
In general, homeowners in Colorado can expect to pay between $5,917 and $29,414 to do a complete bathroom remodel. There are a number of factors that will determine your actual price, such as:
Bathroom Square Footage
Type and style of tub and shower desired
Removal of existing tub and shower
Potential plumbing installation needs
Type of lighting fixtures installed
Homeowners can get highly accurate quotes on bathroom remodeling with a free in-home consultation. It is strongly recommended that you compare at least two quotes from reputable home pros in your area.
What's Included in a Full Bath Remodel?
In most cases, a full bathroom remodel literally covers all aspects of the job, including, but not limited to the following:
Bath Tub Installation
Shower Installs
Plumbing Work
Tile Services
Faucets
New Sinks Installtion
Lighting Fixtures
Get Bathroom Remodeling Quotes in These Colorado Cities and More: Thornton, CO; Denver, CO; Aurora, CO; Colorado Springs, CO; Fort Collins, CO
How Much Does Shower Installation Cost in Colorado?
In Colorado, the average cost of shower installation ranges between $2,401-$12,607. In part, the actual price will be driven by the size of the bathroom, the material used to install the shower, and any add-ons or features.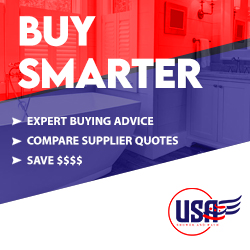 If you're a do-it-yourself kind of person, you may be able to install a standard shower for as little as $1,301, or a more luxurious shower for around $5,202.
Tub To Shower Conversion Cost
Alternatively, a DIY project for a walk-in shower will run you around $3,408-$4,801. If you employ the services of a trained bathroom remodeling company, a walk-in shower fully installed will cost between $4,901-$11,607.
For do-it-yourself projects, you can find a full line of shower products at Home Depot and Lowe's. However, if you're not comfortable with plumbing, tile installation, and a host of other potential problems, we recommend working with an experienced shower installation company.
How Much Is Bathtub Installation in Colorado?
The average homeowner in Colorado will invest between $1,214-$3,400 to install a bathtub. Naturally, it is likely that a standard bathtub will be much less expensive than installing a tub in the master bathroom. Also, keep in mind there are various types of tubs, such as:
Standard Bathtub
Soaking Tubs
Whirlpool
Jetted Tubs
Walk-In Bath Tubs
Cast Iron Tubs
How Much Do Walk-In Tubs Cost?
Walk-in tubs are amazing and very useful for elderly and handicapped individuals. A walk-in tub it's going to cost anywhere from $2,594-$15,485.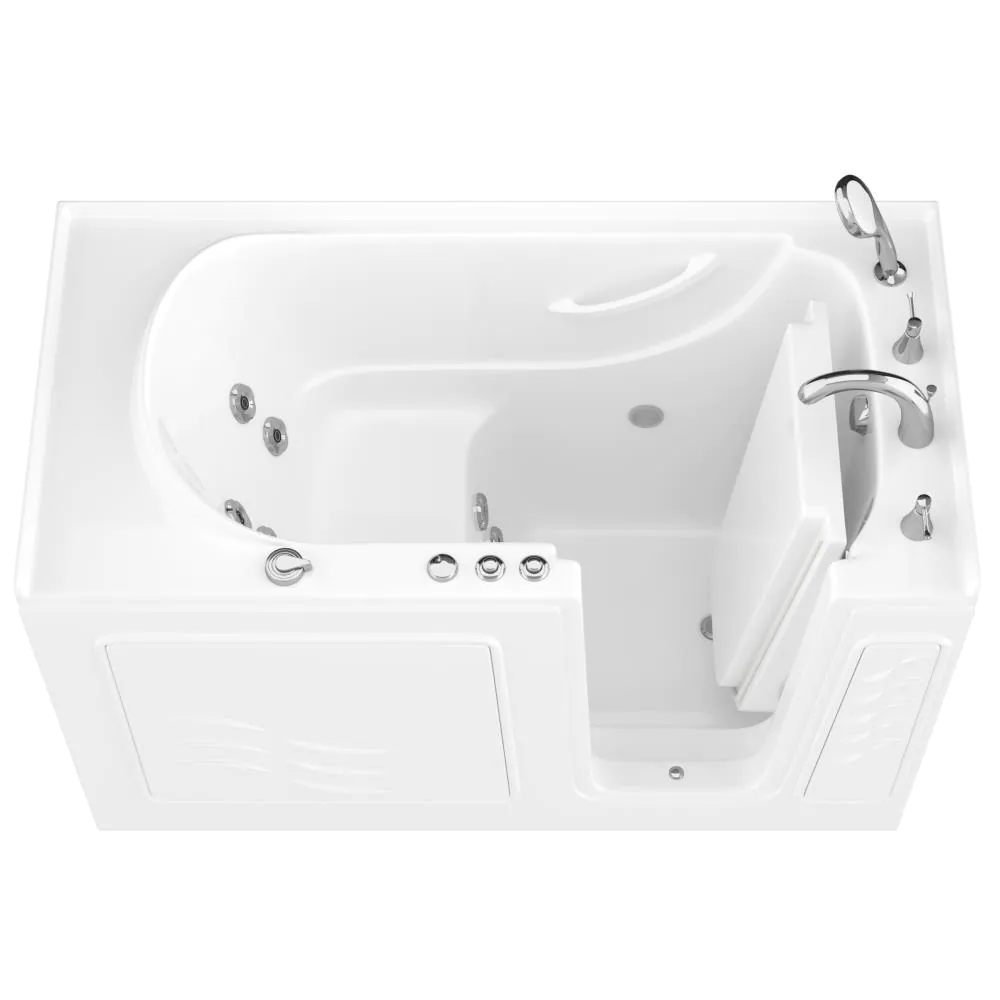 The cost of a walk-in tub can vary depending on what you are looking for. You will have to take into consideration the size, brand, and features as well.
Walk-in tubs provide convenience and added safety for people who have mobility issues. They allow the user to literally walk into the tub without having to step over an edge. Once inside with the door closed, they can fill up the tub.
Unraveling the Mystery of Bathroom Remodeling Costs in Colorado
If you're planning to remodel your bathroom in Colorado, you must be wondering, "What could this possibly cost me?". Let's break it down together.
Material and Fixtures: The Building Blocks of Your Bathroom
The cost of bathroom remodeling largely depends on the materials and fixtures you choose. Do you prefer a luxury marble countertop or a cost-effective laminate one? The difference can be astonishingly wide – as much as $2000. Likewise, a high-end shower system might set you back by $3000, while a simpler one can cost around $500.
Let's not forget about the vanity, tiles, and lighting fixtures. Trust me, the small things add up quickly! It's quite possible to spend over $10,000 just on materials. But don't let this scare you; there's always room for budget-friendly choices.
Labor Costs: Paying for Expertise and Skill
The labor cost for bathroom remodeling in Colorado can range from $2000 to $5000 or more, depending on the complexity of the project. Why such a huge range, you might ask? Well, imagine installing that trendy free-standing bathtub you've been eyeing for months. It requires skilled labor, and that's an investment you'll want to make.
Don't underestimate the value of professional installation. Improper installation can lead to more expenses down the line. Remember, in home improvement projects, you often get what you pay for!
The Wildcard: Unexpected Costs
There's a saying that goes, "Expect the unexpected". It applies perfectly to bathroom remodeling. Maybe you'll find a hidden water leak, or perhaps the electrical wiring needs an upgrade. These unforeseen issues can add to your costs. It's wise to keep a contingency fund of around 10% of the project budget.
Conclusion: Estimating the Total Cost
So, how much does a bathroom remodel cost in Colorado? With all these variables, you're likely looking at a range from $10,000 to $20,000 for a mid-range remodel. However, a high-end remodel can reach $30,000 or more. Always remember: planning and budgeting is the key. Happy remodeling!
What Type of Solution Do You Need?
Find Bathroom Remodeling Companies Near You
No matter where you are in Colorado we can help you find a bathroom remodeling company near you. See our service area map below, or simply click the link at the bottom of this page to be connected with bath remodel companies in your area.
Resource Guides:
Bathroom Remodeling Services in Denver, Bathroom Remodeling Services in Aurora, Bathroom Remodeling Services in Thornton, Bathroom Remodeling Services in Colorado Springs, Bathroom Remodeling Services in Fort Collins
Colorado Zip Codes Where We Provide Bathroom Remodeling Services
Denver
80219, 80229, 80233, 80239, 80221, 80210, 80231, 80220, 80211, 80205, 80227, 80260, 80228, 80204, 80241, 80226, 80249, 80234, 80214, 80207, 80209, 80206, 80222, 80232, 80237, 80238, 80203, 80223, 80212, 80215, 80218, 80236, 80224, 80202, 80216, 80246, 80230, 80235, 80264, 80290, 80293, 80294
Aurora
80013, 80015, 80016, 80012, 80011, 80010, 80014, 80017, 80018, 80019, 80045
Thornton
80023, 80221, 80229, 80233, 80241, 80260, 80601, 80602, 80603, 80640
Colorado Springs
80918, 80916, 80920, 80909, 80906, 80911, 80910, 80917, 80922, 80907, 80919, 80921, 80915, 80904, 80908, 80903, 80905, 80925, 80913, 80930, 80926, 80928, 80914, 80929
Fort Collins
80525, 80526, 80521, 80524, 80528
More Colorado Zip Codes we serve:
80101, 81020, 80720, 81101, 80510, 80420, 81210, 80721, 80801, 81120, 80802, 81121, 81021, 80804, 80004, 80003, 80005, 80002, 80007, 81611, 81612, 80722, 80610, 81410, 81620, 81022, 80421, 81621, 81122, 81411, 80512, 80102, 80513, 80805, 81023, 80422, 81123, 81024, 80423, 81025, 80302, 80304, 80301, 80303, 80305, 80310, 81027, 80424, 80611, 80601, 80602, 80603, 80020, 80021, 80723, 81211, 80425, 80807, 80426, 80103, 81320, 80808, 81029, 81212, 81124, 81623, 80612, 80809, 80104, 81413, 81125, 80427, 81126, 81030, 80810, 81128, 81220, 80428, 81520, 81221, 81222, 81624, 81019, 80022, 80432, 81129, 80433, 80812, 81321, 81223, 80434, 81625, 81415, 81130, 81224, 81225, 81131, 80813, 80726, 81033, 80514, 81630, 80105, 81132, 81416, 80435, 81610, 81633, 80814, 81323, 81324, 80515, 80436, 80024, 81301, 81303, 81036, 81631, 80615, 81418, 80727, 81632, 81325, 80106, 80025, 80107, 80438, 80112, 80111, 80110, 80516, 80517, 80511, 80620, 80439, 80440, 80520, 80815, 80728, 81226, 80816, 81133, 80621, 81038, 80701, 80817, 81039, 80116, 80442, 80530, 80443, 81521, 80622, 81040, 81522, 80818, 80444, 80623, 80624, 81523, 80532, 81601, 80401, 80403, 80419, 81041, 80446, 81504, 81501, 81503, 81506, 81505, 80447, 80448, 80634, 80631, 80819, 80729, 80820, 81230, 81231, 81637, 81638, 81043, 80449, 81044, 81045, 80731, 81639, 80640, 81326, 80733, 81232, 81047, 80734, 81136, 80451, 81419, 81233, 80642, 80821, 80452, 80735, 80453, 81137, 80736, 80454, 80455, 81138, 80456, 80822, 80534, 80737, 80823, 80643, 80644, 81049, 80117, 80824, 80825, 80457, 80459, 81140, 81050, 80645, 81055, 80026, 81235, 80827, 81052, 80535, 80118, 81054, 80461, 81327, 80828, 80740, 80123, 80127, 80126, 80128, 80122, 80120, 80129, 80130, 80124, 80121, 80125, 80536, 80705, 81524, 80504, 80501, 80503, 80027, 80131, 80538, 80537, 80540, 81525, 81141, 81328, 80829, 81058, 80830, 81640, 81057, 80463, 80542, 81641, 81642, 80741, 81643, 81330, 80543, 81645, 81059, 81143, 81646, 81227, 81144, 81401, 80132, 80465, 81146, 81236, 81422, 80466, 81647, 80742, 80544, 81423, 81424, 80648, 80467, 81237, 81425, 81062, 81426, 80649, 81063, 80743, 81427, 80744, 80745, 81147, 81526, 80133, 80746, 81428, 81635, 81429, 80134, 80138, 81239, 80468, 80747, 81240, 80831, 80469, 80650, 80470, 80471, 81241, 81430, 80651, 81331, 81242, 81243, 81064, 81005, 81007, 81001, 81004, 81003, 81006, 81008, 80832, 80473, 81648, 81649, 80545, 81431, 81332, 81432, 81650, 81244, 81067, 80652, 81148, 80833, 81069, 81149, 81201, 81152, 81151, 81248, 80135, 80749, 80834, 80546, 80475, 81071, 81652, 80476, 80498, 80497, 81433, 80835, 81653, 81654, 81615, 80750, 81434, 81154, 81073, 80487, 80488, 80477, 80751, 80754, 80136, 80836, 81076, 81077, 80478, 81435, 80547, 80479, 81334, 81081, 81082, 81251, 81084, 80840, 81657, 80755, 80860, 81087, 81155, 80861, 80480, 81089, 81090, 80481, 80137, 80653, 80549, 81252, 80031, 80030, 81091, 81253, 80033, 81527, 80654, 80862, 81092, 80550, 80482, 81655, 80863, 80757, 81656, 80758, 80483, 81335, 80864, 80759
MAP OF SERVICE AREA: