To Remodel or Not to Remodel: Weighing the Pros and Cons of Bathroom Remodeling
A bathroom remodel can be an exciting and rewarding project for any homeowner. It offers an opportunity to enhance the aesthetic appeal, functionality, and value of your home. However, it's also a significant investment that requires careful planning and consideration. In this blog post, we will weigh the pros and cons of bathroom remodeling and provide some compelling reasons why remodeling your bathroom may be the right decision for you.
The Pros of Bathroom Remodeling
Aside from increased property value, a bathroom remodel offers several benefits. It can improve the look and feel of your home, increase storage space, and make your bathroom more efficient. Additionally, bathroom renovations offer an array of improvements that are designed to make your life easier. These may include installing better lighting, adding heated floors, or upgrading fixtures and appliances. Here are some of the top benefits of bathroom remodeling:
Increased Home Value:
One of the most significant advantages of a bathroom remodel is the potential increase in your home's value. A well-designed and updated bathroom can attract potential buyers and boost your home's resale value. According to industry experts, homeowners can recoup 60-70% of their investment in a bathroom remodel when selling their homes.
Enhanced Aesthetics and Personal Satisfaction:
A bathroom remodel allows you to create a space that reflects your personal style and preferences. Whether you're looking to create a spa-like oasis or a sleek, modern retreat, a well-executed remodel can transform your bathroom into a space you'll enjoy using every day.
Improved Functionality and Efficiency:
A bathroom renovation gives you the opportunity to address any functional issues or inefficiencies in your current space. This may include improving the layout, upgrading fixtures, or adding storage solutions. Additionally, a remodel can provide an opportunity to install energy-efficient features, such as low-flow toilets or LED lighting, which can help reduce your environmental impact and save on utility bills.
Better Accessibility and Safety:
For those with mobility issues or aging family members, a bathroom remodel can improve accessibility and safety. Incorporating features like grab bars, walk-in showers, and non-slip flooring can make the space more comfortable and user-friendly for everyone.
The Cons of Bathroom Remodeling
While bathroom remodeling comes with many benefits, there are some drawbacks to consider. It's a complex and time-consuming project that can be disruptive and stressful for homeowners. Additionally, it requires a significant financial investment. Here are some of the potential downsides of bathroom renovations:
Cost and Budget Concerns:
One of the primary concerns when considering a bathroom remodel is the cost. Bathroom renovations can be expensive, particularly if you're planning a complete overhaul. However, there are ways to minimize costs, such as focusing on key improvements, repurposing existing materials, or undertaking a DIY project.
Temporary Inconvenience:
During the remodeling process, your bathroom will be out of commission, causing temporary inconvenience for you and your family. This can be particularly challenging in homes with only one bathroom. However, proper planning and communication with your contractor can help minimize disruptions and ensure a smooth renovation process.
Potential Over-Improvement:
In some cases, homeowners may run the risk of over-improving their bathroom, resulting in a space that is too luxurious or high-end for the rest of the home. This can make it difficult to recoup your investment when selling your home. To avoid over-improvement, consider the overall style and value of your home when planning your bathroom remodel.
Making the Decision to Remodel Your Bathroom
Given the pros and cons associated with bathroom remodeling, how can you determine if it's the right decision for you? Consider the following questions:
Is your current bathroom outdated or in need of repair?
Are you unhappy with the aesthetics or functionality of your bathroom?
Do you plan on staying in your home for an extended period or selling in the near future?
Can you afford the investment, and are you prepared for the temporary inconvenience?
If you answered "yes" to these questions, a bathroom remodel may be the right choice for you. By carefully weighing the pros and cons and evaluating your specific needs, you can make an informed decision that will ultimately enhance your home and improve your quality of life.
Average Cost of Bathroom Remodeling and Upgrades
The cost of a bathroom remodel can vary significantly depending on the scope of the project, the materials used, and the region in which you live. To help you get a better understanding of the expenses associated with bathroom remodeling, we've compiled information on the average costs and common upgrades.
Average Costs of Bathroom Remodels:
A basic bathroom remodel can cost around $3,000 to $7,000, while a more extensive renovation with high-end finishes and fixtures may range from $10,000 to $25,000 or more. The cost per square foot for a bathroom remodel typically ranges between $120 and $275. It's important to note that these are general estimates and actual costs may vary depending on factors such as the size of your bathroom, labor costs in your area, and the specific upgrades you choose.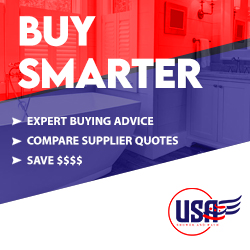 Common Bathroom Upgrades and Their Costs:
When planning a bathroom remodel, it's important to consider the cost of each upgrade. Popular bathroom upgrades include tile flooring ($2-$15 per square foot), new fixtures ($50-$600 or more), and painting ($20-$50 per gallon). Below is a breakdown of some of the most common bathroom remodeling projects:
Fixtures and Appliances:
Bathtubs: $400 to $8,000, depending on the material, style, and features
Showers: $450 to $10,000, depending on the type (prefabricated or custom-built), materials, and additional features like built-in seating or multiple showerheads
Toilets: $100 to $1,500, depending on the design, flushing technology, and water efficiency
Sinks: $100 to $2,000, depending on the style, material, and installation type
Faucets: $50 to $1,000, depending on the material, design, and features
Flooring:
Ceramic or Porcelain Tile: $2 to $15 per square foot
Vinyl Flooring: $1 to $5 per square foot
Natural Stone Tile: $7 to $20 per square foot
Heated Floor Installation: $5 to $15 per square foot, in addition to flooring costs
Cabinetry and Storage:
Stock or Semi-Custom Bathroom Cabinets: $100 to $500 per linear foot
Custom Bathroom Cabinets: $500 to $1,500 per linear foot
Medicine Cabinets: $50 to $500, depending on the design, material, and features
Lighting:
Recessed Lighting: $100 to $200 per fixture, including installation
Vanity Lighting: $50 to $500, depending on the style, material, and size
Ambient Lighting: $100 to $500, depending on the type and installation complexity
Labor Costs:
Labor costs can account for a significant portion of your bathroom remodel budget. In general, expect to pay around $50 to $75 per hour for a licensed contractor, although rates may vary depending on your location.
A bathroom remodel can be a worthwhile investment that not only increases the value of your home but also improves your overall quality of life. By understanding the average costs associated with bathroom remodeling and the specific upgrades you're interested in, you can create a realistic budget and plan for a successful renovation. Remember to consider factors like the size of your bathroom, the materials and finishes you prefer, and the labor costs in your area when estimating your project's total cost.