What is the Cheapest Way to Remodel a Shower?
Remodeling a shower can be expensive, but there are ways to do it on a budget. Explore the different options available and see which one is the most cost-effective. Consider things like DIY kits, resurfacing or replacing tiles, changing fixtures, and more to give your shower a facelift without breaking the bank.
Different Options for Remodeling a Shower
Remodeling a shower can be a daunting task for those who don't know where to start. There are various ways to go about it, which can range from replacing fixtures to DIY kits and more. Each of these options has its own pros and cons that must be fully considered before making a decision.
DIY Kits
One of the most cost-effective ways to remodel a shower is to invest in a DIY kit.
Not only can this save money on professional installation costs but you will also have the freedom of designing your own space and installing it yourself if you choose.
The downside of these kits is that they may not be as aesthetically pleasing or offer as much variety as having a professional install them.
Replace Tiles
Another option is to resurface or replace the existing tiles in your shower.
This can be an affordable solution, as you don't have to purchase any new materials and only need to hire someone if you want assistance with installation.
The downside of this method is that it won't change the overall layout or design of the shower, but it can give it a much-needed update.
Change Fixtures
Lastly, consider changing fixtures such as the showerhead, faucet, and handles.
If you are looking for an affordable way to upgrade your shower, this may be the best option as new fixtures don't require a lot of work and can be installed by the homeowner.
The downside is that you may not get the same level of quality as replacing or resurfacing tiles, which could lead to issues with functionality down the line.
No matter what your budget is, there are ways to remodel a shower without breaking the bank. Investigate all of your options and plan carefully to ensure the best results and the most cost-effective solution.
Average Cost to Remodel a Shower
The average cost to remodel a shower will vary greatly depending on the scope of the project, the materials that are chosen, and the labor involved.
Generally speaking, a complete shower remodels will cost anywhere from $2,000 to $10,000.
This includes all of the costs associated with replacing or refinishing tiles, changing out fixtures, adding new features like a steam unit or shower door, and any other necessary labor.
Cost of DIY Kits
DIY kits are an affordable and cost-effective way to remodel a shower on a budget.
These kits come in all shapes, sizes, and styles to cater to any preference or design aesthetic.
Depending on the type of kit, they can range from basic fixtures like a new showerhead or faucet to complete systems including walls or tile.
The average cost for a DIY kit can range from $500 to $2,000 depending on the features chosen.
Cost of Replacing Tiles
Replacing or resurfacing existing tiles is another way to save on costs.
The cost of replacing the tiles can range from $500 to $2,000 depending on the size of the shower and the type of tile chosen.
Labor costs may also need to be factored in if you choose not to complete the installation yourself.
Cost of Changing Shower Fixtures
Lastly, changing out the shower fixtures like the showerhead and faucet can be a great way to upgrade the look of your bathroom without spending too much.
Replacement shower heads and faucets typically range from $200 to $500 depending on the quality and features chosen.
Cost of Complete Shower Renovation
If you are looking for a complete shower renovation, this will typically cost anywhere from $5,000 to $10,000 depending on the features chosen and the labor requirements.
This would involve completely replacing or refinishing existing fixtures and tiles as well as adding any new features like a steam unit or glass walls.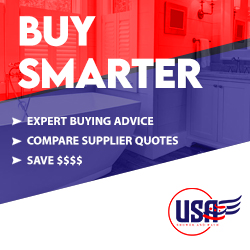 How to Reduce Costs of Shower Remodels
There are ways to reduce the cost of remodeling a shower.
Shopping around for materials, hiring subcontractors instead of general contractors, and opting for DIY kits can all help keep costs down.
Also, many home improvement stores offer discounts on materials and labor, which can make a big difference in the overall cost.
Reach out to local contractors for an estimate or further advice on how to reduce costs when remodeling a shower.
They will be able to provide you with more detailed information about the materials and labor that are needed for your project and give you an idea of what to expect in terms of cost.
Consider all of your options and shop around to find the best deals that satisfy your needs while staying within your budget.
What to Look For in a Contractor for a Shower Remodel
The cheapest way to remodel your shower is not always to do it yourself. If you lack the tools and skills to take on large projects, hiring a professional contractor is the best way to ensure results that you are happy with. When it comes to finding the right contractor for your shower remodels, there are several factors that should be considered.
First, you want to make sure they have a good track record and are experienced in the type of work you need to be done. Check online reviews and ask friends or family who has hired them previously if they can vouch for the contractor's quality of work.
Second, you want to make sure the contractor is licensed and insured. This will give you peace of mind in knowing that if something goes wrong during the remodel, the contractor has the necessary credentials and insurance coverage to cover any damages or losses incurred.
Finally, it's important to make sure that the contractor is willing to provide a warranty on their work. This will ensure that if you have any problems after they've completed the job, you can contact them to rectify them at no additional cost.
By doing your research and following these simple tips, you will be able to find the right contractor for your shower remodel and save on costs.