5 Things to Consider Before Starting Your Bathroom Remodel
When it comes to bathroom remodels, it's important to take the time to plan and consider all aspects of the project before diving in. From budget to design, there are several key factors to keep in mind before starting a bathroom remodel.
Assessing Your Needs and Budget
Before you begin your bathroom remodel, it's important to assess your needs and set a budget for the project. Consider what changes you want to make, such as updating the shower or tub, adding new tile or flooring, and updating the lighting. Once you have a clear idea of what you want, you can then set a budget and determine what changes are feasible within that budget. For example, if you have a budget of $10,000, you may have to make some compromises to achieve all your desired changes.
"What is a realistic budget for a bathroom remodel?" you may ask yourself. On average, for a full bathroom remodel, you should plan to spend between $5,000-$15,000. This factors in materials, labor, and any other costs associated with the project.
Choosing the Right Flooring and Tiling
The type of flooring and tiling you choose can have a big impact on the overall look and feel of your bathroom. Consider factors such as durability, slip resistance, and maintenance when choosing your flooring and tiling. For example:
Porcelain or ceramic tile is a popular choice for bathrooms because it's durable, easy to clean, and water-resistant. However, it may not be as slip-resistant as other options, such as textured stone or pebble tile.
Materials like stone, wood, or tile can also be used to create a luxurious look that's both stylish and modern.
Consider if you want the same material throughout your bathroom or if you'd prefer two different materials in the shower and flooring areas.
Lighting and Ventilation Considerations
Good lighting and ventilation are essential for any bathroom remodel. Consider adding a skylight or larger window to bring in natural light, or adding recessed lighting or sconces to brighten up the space.
Good ventilation is important to prevent mold and mildew, so make sure to include a bathroom fan or openable window. For example, you can install a fan with a timer, so it can turn off after 20 minutes, or you can install a window that can open automatically when the humidity is high.
Planning for the Future: Age-in-Place and Universal Design
If you're planning on staying in your home for the long term, it's important to consider age-in-place and universal design principles when remodeling your bathroom. This means designing the space to be accessible and safe for people of all ages and abilities. For example, installing grab bars in the shower and near the toilet, making sure there is proper lighting, and using non-slip flooring can make the bathroom more accessible for everyone.
Hiring a Professional: Pros and Cons
Finally, when it comes to bathroom remodels, it's important to consider whether to hire a professional or take on the project yourself. Hiring a professional can save you time and ensure the project is completed correctly, but it can also be more expensive. There are several pros and cons of hiring a contractor for bathroom remodels. Some factors you may want to consider include:
If you're comfortable with DIY projects and have the necessary skills, you can save money by doing the work yourself.
For example, if you have a good sense of design and can install tile and flooring, you may be able to do most of the work yourself, but if you are not handy or not sure how to install plumbing and electrical, it is recommended to hire a professional.
Bathroom remodels can be a great way to update and improve your home, but they also require a lot of planning and consideration.
By keeping these five key factors in mind before starting your bathroom remodel, you can ensure that the end result is both functional and beautiful.
What to Look for in a Contractor for Your Bathroom Remodel
When it comes to bathroom remodels, hiring the right contractor is crucial to the success of the project. Not only will the contractor be responsible for completing the work, but they will also be your main point of contact throughout the process. Finding the right contractor can make all the difference in the outcome of your bathroom remodel.
Experience and Expertise
When looking for a contractor, it's important to find someone with experience and expertise in bathroom remodels. They should have a portfolio of past projects that showcase their skills and the quality of their work.
Additionally, look for a contractor who specializes in bathroom remodels and has experience working with the specific materials you want to use. For example, if you want to install a new shower, find a contractor who has experience with various types of shower systems, like a walk-in shower or a spa shower.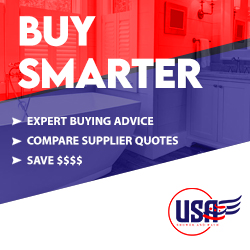 License, Insurance and Bonding
It's important to make sure that the contractor you hire is licensed, insured, and bonded. A licensed contractor will have passed a test to prove their knowledge of building codes and regulations, and insurance and bonding will protect you and your property in case of accidents or injuries. For example, if the contractor causes any damage to your property while working, the insurance will cover the cost of repairs.
Good Communication and Transparency
Good communication and transparency are essential when working with a contractor. Look for a contractor who is willing to answer your questions and keep you informed throughout the process. They should be able to clearly explain their process, including the timeline and costs, and be willing to provide references from past clients. For example, if a contractor is unwilling to provide references or does not respond to your calls or emails, it may be a red flag.
Attention to Detail
A good contractor should pay attention to detail and take the time to ensure that the work is done correctly. They should be willing to make changes and adjustments as needed to ensure that the final product meets your expectations. For example, if you notice that the tile work is not aligned, a good contractor will be willing to fix it.
Warranty and After-sale Service
A reputable contractor will stand behind their work and provide a warranty for their services. They should also be available for after-sale service and willing to address any issues that may arise after the project is completed. For example, if you notice a leak in the shower a few months after the remodel, a good contractor will come back to fix it.
In conclusion, finding the right contractor for bathroom remodeling is crucial to the success of the project. By considering factors such as experience and expertise, licensing, insurance, and bonding, good communication, attention to detail, and warranty and after-sale service, you can ensure that your bathroom remodel is completed to your satisfaction.