Bathroom Remodeling: What Should You Do First?
Bathroom remodeling can be a daunting task. From deciding on the layout and materials to finding the right contractor and selecting fixtures, there are many things to consider. To make sure your renovation project is successful, it's important to know what should be done first. This article will explore some key steps you should take before beginning a bathroom remodel, such as budgeting, gathering ideas, and hiring a contractor.
Set a Budget For Your Bathroom Remodeling Project
Setting a budget for your bathroom remodeling project is the first and most important step to ensure you complete this project successfully. It's important to remember that your budget should not only include the cost of hiring a contractor, but also all materials needed for the remodel. This includes anything from tile and fixtures to lighting, mosaics, paint, and more.
What is a Realistic Budget For Bathroom Remodeling?
The cost of bathroom remodeling can vary greatly, depending on the type of materials you choose, the complexity of the job, and other factors. However, a realistic budget for a small to medium-sized bathroom renovation is usually between $8,000 and $20,000. There are a few factors that may affect this budget including:
The size and layout of the room
The complexity of the project,
The type of fixtures, materials, and finishes that you choose
It is also important to account for labor costs, which can vary depending on the complexity and amount of work that needs to be done. On average, labor fees for bathroom remodeling projects can range from 10% to more than 20% of the total project cost.
Gather Ideas and Inspiration For Your Bathroom Remodel
The next step in planning your bathroom remodel is to gather ideas and inspiration. Look through magazines, online galleries, and home improvement books for pictures of bathrooms you like. You can also take pictures of bathrooms you find in other people's homes.
Once you have gathered some ideas, create a scrapbook or vision board of the features that you would like to incorporate into your bathroom design. This will help you refine your ideas and make it easier for you to communicate what kind of bathroom remodel you are looking for when you meet with contractors.
Some of these ideas may include:
• The type of flooring and wall coverings
• The type of bathtub or shower
• Sinks, vanities, cabinetry, and countertops
• Lighting fixtures
• Storage space for towels and other items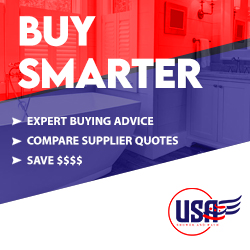 Research Affordable Materials and Fixtures For Your Bathroom
Once you have a clear vision of what kind of bathroom remodel you want, it's time to start researching materials and fixtures. To stay within your budget, look for affordable yet high-quality materials and fixtures that fit in with your design style. Be sure to compare prices from multiple vendors and ask about any discounts or deals that may be available. Some of the most common materials and fixtures are as follows:
Tile
Faucets
Showerheads
New shower doors
Lighting fixtures
Cabinetry and countertops
Paint and wallpaper
Hire A Contractor To Help With Your Bathroom Remodeling Project
The final step before starting your bathroom remodel is to hire a skilled contractor who can complete the job on time and within budget. Look for contractors who specialize in bathroom renovations, as they are likely to have more experience and knowledge when it comes to this type of project.
Interview several contractors and ask for references from previous customers so you can get a better sense of their work ethic and quality of work. Be sure to ask them questions about the materials they plan to use, how long the project will take, their payment terms, and any other relevant details. Once you have chosen a contractor, make sure you have a clear understanding of all the terms and conditions before signing a contract.
Check For Licensing and Warranties
Before you hire a contractor, it's important to check that they are licensed and insured. Ask for proof of their licensing, as well as any warranties they offer on their work. This will help ensure that your bathroom remodel is done properly and that you get the results you are looking for.
With these steps in mind, you will be well on your way to completing a successful bathroom remodel. Now that you know what steps to take for a successful bathroom remodel, you are ready to get started on your project. With the right planning and preparation, you can create the perfect bathroom that fits your budget and lifestyle.
How to Get Started With Bathroom Remodeling
Once you have set a realistic budget, gathered design ideas and materials, and hired a contractor, you are ready to get started with your bathroom remodel. What is the first physical step that should be taken? This is partially up to your contractor's discretion, as they must evaluate the current state of the room before beginning any work.
What is the First Step?
In general, the first step is to remove any existing fixtures or flooring. The contractor may need to make structural changes or wall repairs prior to installing new materials. Once this has been completed, the contractors can begin to install new fixtures and flooring that reflect the design of the room.
Here is what you can expect:
• Your contractor will start by removing any existing fixtures or walls that need to be changed
• They will then install new flooring and wall coverings
• They may need to make plumbing or electrical changes in order to accommodate new fixtures and features
• Once the walls, flooring, and fixtures are in place, they will complete any finishing touches such as painting, tiling, and more
• Finally, your contractor will clean up the work area before leaving.
Keep in mind that remodeling a bathroom can be a complex, time-consuming project and it is important to stay organized throughout the process. Work with your contractor to set realistic expectations for completing each task and make sure you are on track for meeting your timeline and budget goals.