How Much Does It Cost to Remodel a Master Bathroom?
There are several reasons why you may want to update and remodel your master bathroom, but how much does bathroom remodeling cost? Depending on the wide array of factors, homeowners expect to pay between $7,000 and $25,000 to remodel a master bathroom.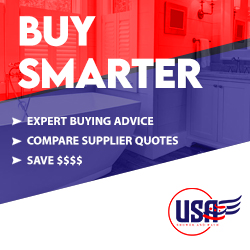 Did you know that the current national average cost of remodeling a bathroom is just over $10,000? However, the cost depends on a variety of factors, including whether or not you're remodeling a master bathroom or guest bathroom and what you plan on remodeling.
Thinking of remodeling your master bathroom? When it comes time to remodel your master bathroom, the choices can be overwhelming. How much should you spend? What features are worth the investment? And how do you know if the contractor you hire is reputable?
In this quick guide, we'll break down the costs of popular master bathroom remodeling projects so you can make the best decisions for your home.
Current Trends in Bathroom Remodeling
Before you start to consider the costs of remodeling a master bathroom, it helps to have some master bathroom ideas in mind so that you know what you're interested in doing. After all, if you don't know what you want to change or upgrade it's hard to calculate the total cost.
Here are a few current trends in bathroom remodeling that can help inspire you as you come up with bathroom remodeling ideas.
Spa-Like Features
When planning a master bathroom remodel, many homeowners want to incorporate spa-like features to create a luxurious and relaxing retreat. There are a few key elements that can help turn your master bathroom into a personal oasis.
First, consider installing a rain showerhead. These showerheads provide a gentle and refreshing shower experience, mimicking the feeling of standing in light rain. You can also add in-floor heating to keep your feet warm as you step out of the shower.
Another relaxing feature is a waterfall faucet. These faucets add a touch of luxury and can help create a serene ambiance in your master bathroom. By incorporating just a few spa-like features, you can transform your master bathroom into an oasis of relaxation.
Natural, Earthy Tones
One of the most popular bathroom remodel trends at the moment is to incorporate natural, earthy tones into the design. 
These tones can be achieved through the use of stone, wood, and other organic materials. By incorporating these elements into the design, you can create a tranquil and relaxing space that feels like an extension of nature. 
In addition to using natural materials, you can also use earthy colors in your master bathroom remodel. Paint colors such as green, brown, and tan can help to create a soothing atmosphere. If you're looking for an earthy tone that's a little bold, consider using a deep red or purple.
Integrated Technology
These days, it's not enough to just have a beautiful master bathroom; it's also important to have one that incorporates the latest technology. Fortunately, there are several ways to do this without breaking the bank.
Some homeowners are choosing to install a digital shower system that lets them control the water temperature and flow from a tablet or smartphone. Others are opting for a hands-free toilet that flushes automatically when you stand up.
Overall, integrating technology into your master bathroom can be a great way to modernize the space and make your life easier.
Thick Countertops
Thick countertops are becoming a popular trend for master bathrooms for several reasons.
Namely, they provide a more luxurious look and feel. Just imagine how elegant and upscale your master bathroom could look with thick marble countertops. Additionally, they're more durable than thinner countertops, making them ideal for busy households. 
It's also worth noting that thick countertops can help to insulate the bathroom from noise, making it a more relaxing space.
3 Master Bathroom Remodel Ideas to Consider
If the above-mentioned trends have sparked your interest but you're not quite sure how to incorporate those into your remodel then we've got a few ideas for you. Here are three master bathroom remodel ideas to consider.
Master Bathroom Remodel Ideas Without a Tub
Because spa-like features are currently trending, one bathroom remodeling idea for a master bathroom without a tub is to create a spa-like space.
You can easily do this by adding features such as a rainfall showerhead, heated floors, and a built-in sauna. By centering your focus on the shower and its spa-like features you're able to draw attention to those luxury features and away from the fact that you don't have a tub.
Plus, if you incorporate enough relaxing, spa-like elements into your master bathroom shower then nobody is going to miss soaking in a tub. They'll have everything they need in your shower you enjoy a relaxing experience.
Master Bathroom Remodel Ideas for Small Bathrooms
Have a small master bathroom? No problem! In this case, it helps to choose a color scheme that makes the space feel larger. Light colors are always a good choice for small spaces. You can also use mirrors to create the illusion of more space.
Additionally, remember that storage is key in a small bathroom. Avoid clutter wherever you can by keeping your fixtures and hardware sleek and minimalist in style.
In this sense, you'll want to take advantage of every available inch of space. Wall-mounted cabinets and shelving are great options for small bathrooms.
Master Bathroom Remodel Ideas for Added Storage
It's becoming increasingly important to incorporate multifunctional storage into master bathrooms. One easy way to add multifunctional storage to a master bathroom remodel is to incorporate open shelving into the design.
Accomplish this by installing shelves above the sink or toilet, or by adding a floating shelf near the bathtub. Open shelving is a great way to store frequently used items, such as towels and toiletries, while still keeping them within easy reach.
How to Set a Realistic Budget for a Master Bathroom Remodel
A master bathroom remodel can be a great way to add value to your home and make it more comfortable and functional at the same time. However, it's important to set a realistic budget for your project before you get started. 
One of the biggest mistakes people make when remodeling their bathroom is underestimating the costs. There are a lot of moving parts to a bathroom remodel, including plumbing, fixtures, tile, countertops, and more. Be sure to account for these moving parts and expenses.
It also helps to consider the following questions:
What are your must-haves?
What is the square footage of your current bathroom (and will you be adding to that)?
Will your bathroom layout change drastically?
Do you plan on making major upgrades to your hardware or bathroom appliances?
In addition, you'll need to factor in the cost of labor if you're not doing the work yourself.
To get an accurate estimate of the costs, it's best to consult with a professional contractor. They will be able to give you a breakdown of the different costs involved in a bathroom remodel and help you set a budget that works for you.
As a rule of thumb, about 15% of your remodel budget should go towards fixtures and flooring. Painting, on the other hand, should only make up about 5%. Always add additional room in there as a contingency budget as well.
The Costs of Remodeling a Master Bathroom
As mentioned above, most Americans spend around $10,000 to remodel a master bathroom. However, that cost can easily go up to about $30,000 if you're interested in a luxury bathroom or are remodeling a very large master bathroom.
To make it easier to plan for these costs, let's break down some of the most common costs for upgrades and changes that most homeowners make to their master bathroom during a remodel.
How Much Does It Cost to Rough in Plumbing in a Master Bathroom?
Rough in plumbing is the process of installing the basic plumbing infrastructure in a new home or commercial building. This includes installing the pipes and fittings that will carry water and waste throughout the property.
Rough in plumbing is typically done before the walls are closed up, giving plumbers easy access to the pipes. So, if you're going to invest in this as part of a larger remodel then you'll need to consider taking care of this first.
The average cost of plumbing runs from about $1,400 to $2,000 in materials. However, the biggest cost for this type of project is going to be labor. You'll absolutely want to leave this to a plumbing professional. Depending on the hours, it can cost you up to $16,000 just for labor.
Keep in mind that if you're interested in rough in plumbing then you might also have to factor in demolition costs to tear down walls. This can cost you anywhere between about $1,000 to $2,300.
How Much Does It Cost to Install a Toilet in a Master Bathroom?
The cost to install a toilet in a master bathroom depends on a couple of factors. Namely, are you installing a new toilet in place of an old one that has existing plumbing? Or, are you completely remodeling your bathroom and moving the location of the toilet?
If it's the former then you can expect to pay about $300 to $400 for simple toilet installation (including the new toilet itself and the labor for the installation). 
However, if you are changing the location of the toilet and need to factor in changes to the plumbing then you can expect to pay between $2,500 to $3,500. 
How Much Does It Cost to Install New Lighting in a Master Bathroom?
Installing new lighting is similar in that this will depend on how much of a remodel you're interested in. If you're changing the wiring and plan on moving the locations of your existing lights then you can expect to pay more.
However, the cost of the lights themselves is one of the cheaper items on this list of bathroom remodel prices. According to Home Advisor, you can expect to pay between $100 to $400 for new bathroom lighting.
How Much Does It Cost to Install New Tile in a Master Bathroom?
The answer depends on a few factors, including the type of tile you choose, the size of your bathroom, and the complexity of the installation. For example, installing ceramic tile is generally less expensive than installing natural stone tile.
Similarly, if you have a complex installation (e.g., around a tub or shower), you can expect to pay more than for a simpler installation. In general, you can expect to pay anywhere from $5 to $25 per square foot for labor and materials. 
So, for a typical master bathroom with an area of 100 square feet, you can expect to pay between $500 and $2,500 for new tile. Of course, if you're doing the work yourself, you'll only have to pay for materials and tiling tools.
How Much Does It Cost to Remodel a Luxury Master Bathroom?
The biggest reason you can expect an increase in costs for a luxury master bathroom is simply that luxury master bathrooms tend to be much larger. The addition of more square footage increases the total price of the project simply due to more materials and labor needed.
For example, for a 63-square-foot master bathroom, the average remodel price is between $6,300 to $9,450. Larger master bathrooms can cost over $13,000 to remodel, and that's without factoring in the addition of luxury features.
Adding luxuries like heated floors or a steam shower will obviously also add to the bottom line.
Get a Quote for Your Master Bathroom Remodel
The best way to figure out how much your master bathroom remodel is going to cost you is to get a quote. At USA Shower and Bath, we've made that as easy as possible for you.
Click here to fill out a simple form regarding your needs and we'll provide you with comprehensive quotes.