Calculate the Cost to Remove and Replace a Bathtub
Are you interested in updating your bathtub? Find out how to calculate the cost to remove and replace a bathtub. Compare quotes and see how much you can save.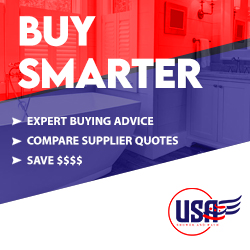 We know that the national average cost of bathroom remodels is well over $10,000 but what about the cost just to replace a bathtub? If all you're looking for is to remove your bathtub and replace it with an improved or different model, what do you need to budget for?
When it's time to replace your bathtub, the cost can vary depending on the type of tub you choose. So whether you're planning to redo your bathroom entirely or are just interested in installing a new tub, read on for all you need to know about replacing a bathtub of any type.
What Is Bathtub Removal?
Have you ever considered remodeling your bathroom and getting rid of that old bathtub? If so, bathtub removal is the process of removing it from your bathroom. And, it's one of the principal costs most homeowners forget to consider when budgeting for a bathroom remodel project.
It may sound like a simple task, but bathtubs can be quite heavy and unwieldy to remove on your own, especially if they're in pieces. That's where contractors come in.
These professionals have the knowledge and equipment necessary to safely remove bathtubs without causing any damage to your property. They will also dispose of the bathtub in an eco-friendly manner.
So, before starting a remodel project, consider the costs of bathtub removal as part of a successful bathroom renovation.
Understanding the Different Bathtub Options
Before we talk about the total cost of a replacement bathtub and what that means in terms of installation costs, it's helpful to understand your different tub options. The type of bathtub you choose will greatly impact your total cost.
Walk-In Bathtub
A walk-in bathtub is a bathroom fixture designed mostly for those with limited mobility. Rather than having to step over the tub's edge to get in, these tubs have a door on the side that allows the user to walk directly into the tub.
They also often have features such as grab bars, adjustable shower heads, and built-in seating for added safety and comfort. Walk-in bathtubs are an increasingly popular option for seniors, people with disabilities, and anyone looking to safely and comfortably enjoy a relaxing bath.
Freestanding Bathtub
A freestanding bathtub (also sometimes called a standalone bathtub) is a bathtub that is not attached to any walls or fixtures in the bathroom. It can also be known as a standalone tub.
These types of bathtubs are often taller and more ornate, making them a popular choice for luxury bathrooms.
They also offer more design flexibility, as they can be placed wherever the homeowner wants in the bathroom instead of being confined to a specific area where plumbing fixtures are located.
One potential drawback is that freestanding tubs require more maintenance when it comes to keeping water from leaking onto the floors, but with proper installation and care, they can make for a stunning addition to any bathroom.
Recessed Bathtub
If you've ever seen a bathtub with the edges flush against the surrounding wall, that's a recessed bathtub. These types of tubs are also sometimes called alcove or skirted tubs.
One advantage of recessed tubs is that they can save space. Since they fit into the walls and don't jut out like traditional freestanding tubs, they can be a great option for smaller bathrooms. Most can function as tub and shower combos.
However, recessed tubs do require more planning and installation work, as the walls need to be constructed to accommodate the tub and leave appropriate space for plumbing fixtures.
Recessed tubs also often come with built-in features such as showerheads or jets, making them perfect for a luxurious at-home spa experience.
Drop-In Bathtub
As the name suggests, drop-in tubs are dropped, or set, into a pre-existing hole in the ground or platform. This means they're typically surrounded by decking or tile work on all sides, giving them a luxurious, in-ground pool vibe.
Plus, they often come with special features like jets for an at-home spa experience.
The only downside is that drop-in tubs can be tricky to install and aren't the best option for small bathrooms. But if you have the space and want to add some modern flair to your bathroom, drop-in tubs are worth checking out.
Types of Bathtub Material
Finally, the type of tub material will also greatly impact the total cost of your new bathtub and the installation costs of getting it installed in your bathroom properly. While there are a few more materials to choose from, here are the four most common you'll see.
Fiberglass
When it comes to bathtubs, fiberglass is often a popular option for its affordability and ease of installation. But before you make the switch from a traditional porcelain tub, there are a few things to be aware of.
One downside of fiberglass is that it tends to crack more easily than other materials, requiring repair or replacement sooner than expected. In addition, fiberglass can also become discolored and scratched over time, making it necessary to refinish or resurface the surface periodically.
Despite these drawbacks, fiberglass tubs still have their positives. They're lightweight and can be installed quickly in your bathroom remodel.
Acrylic
If you're thinking about getting a new tub, acrylic is worth considering. This material is known for its durability and ability to hold heat well, making it a great choice for a cozy bath. But before you commit, there are a few things to keep in mind.
One is that acrylic tubs are typically lightweight, so they might need extra support during installation. And while acrylic is fairly low maintenance, it can scratch more easily than other materials like porcelain or cast iron.
Make sure to use a soft cloth and mild cleaner when cleaning and avoid harsh chemicals or scrubbing pads. Overall, acrylic tubs offer plenty of benefits and with proper care can last for years to come.
Cultured Marble
Cultured marble is made by taking real marble chips and mixing them with a blend of plastics and resins. This results in a durable, nonporous material that can be molded into different shapes and designs.
In contrast to traditional ceramic or porcelain tubs, cultured marble won't chip or crack as easily and its glossy finish makes for easy cleaning. However, keep in mind that cultured marble is not as heat resistant as ceramic so hot baths may not be the best idea.
Overall, cultured marble tubs are a great choice for their durability and stylish appearance.
Cast Iron
When it comes to creating a luxurious and elegant bath experience, cast iron tubs are a go-to option. Not only do they have a classical look and feel, but they also have many practical benefits that make them worth considering for your bathroom renovation.
Firstly, cast iron is highly durable and resistant to scratching and damage. In addition, cast iron holds heat well, making it easier to maintain warm water for longer periods during baths.
On the flip side, cast iron tubs can be quite heavy and difficult to install, and they require regular maintenance to prevent rust.
How Much Does It Cost to Replace a Bathtub?
Now, it's time to answer the big question! How much does it cost to replace a bathtub? As mentioned, the total cost will depend on various factors (which we'll dive into below).
However, according to HomeAdvisor, the average cost to replace a tub in the US is between about $4,100 and $10,800. Typically, you can expect to pay about $7,000 for most standard tub installation projects.
That being said, how can you reduce the costs of your bathroom remodel to make it more budget-friendly? Here's a breakdown of what influences the total cost of a new tub installation so you can better prepare.
Inspection
If you're planning on adding a new tub to your bathroom, it's important to know that you'll likely need to schedule an inspection with your local building department. The inspection will ensure that the tub is installed properly and meets all building codes.
As for the cost, it varies depending on where you live, but it's generally not too expensive, just something to keep in mind during the remodeling process. Depending on where you live, costs for this type of plumbing inspection range from about $200 to $800.
Labor
Labor costs are one of the most expensive parts of a bathroom renovation budget. Just removing the old one can cost anywhere from $250 to over $4,000, depending on weight and the fees you incur for having a team haul the tub off.
And that's before you even think about fixing and preparing the surface for the new tub, which can also add $300 to $800 to your total budget.
So before you go ahead with your dream bathroom renovation, make sure you consider labor costs. It may be worth considering alternatives such as a shower-tub combo or a sleek standing shower instead.
Or, if you've got your heart set on that luxurious freestanding tub, budget accordingly and maybe save up for a little longer before taking the plunge.
Plumbing
When it comes to upgrading your bathroom, the plumbing costs can often be a surprise expense for most. Even if you're replacing your old tub with a new one, you may still need to have pipe fittings or plumbing work done by a professional plumber.
The cost for this can range from $400 to $1,900, depending on the difficulty of the job and whether any unexpected issues come up during installation.
Bathtub Unit
Aside from labor costs, the cost of the bathtub itself is often the largest cost you incur when replacing a tub. This is where things start to vary. As mentioned above, there are many different types of tubs each with its unique style, weight, and price point.
You can spend as little as $200 on a basic, functional tub to over $8,500 for a luxurious spa-style tub made of high-end materials. However, cost shouldn't be the only factor in your decision-making process.
As the one who will be soaking in that tub, you also want to take into consideration your personal preferences and style.
Do you want a traditional square or rectangular shape?
Or would you prefer a deeper and more relaxing soaking tub?
Are eco-friendly materials important to you?
No matter what your budget is, make sure to choose a bathtub that suits both your needs and desires.
Finishes
Finally, you need to factor in the cost of bathtub finishes. These can include tiling, sealing, and painting the surrounding areas. Depending on the materials chosen, this can range from $500 to $2,000.
And don't forget about faucets and fixtures! While they're not always included with the bathtub itself, these additions can make or break the look of your new tub.
Keep in mind that prices for these features will vary depending on material and style, but generally run between $50 to $1,000. As you can see, the price varies greatly, which is why it's helpful to get an estimate before you start any bathroom remodeling project.
11 Great Tub Options to Consider (Plus the Costs)
To provide you with some context as to what you can expect to get for $1,000 or even $5,000 when purchasing a tub, we figured we'd break down the features and costs of some great tub options. Here are eleven of the best tubs on the market right now.
1. Universal Tubs HD Series 53 Walk-In Whirlpool Bath Tub
Price: $3,995
Coming in at just under $4,000, Universal Tubs' Walk-In Bathtub is truly designed with comfort and safety in mind. The low-entry threshold and slip-resistant floor make it easy to get in and out of the tub, and the built-in seat provides a comfortable place to sit during your soak.
Plus, the optional jets offer massage settings for ultimate relaxation. And the inline heater ensures that your bath water stays nice and warm.
2. Pottery Barn Lolog Clawfoot Painted Bathtub
Price: $2,140
In the market for an acrylic free-standing tub? This option from Pottery Barn fits the bill. The 72-inch tub is long enough for anyone to stretch out and relax, but those intricately detailed claw feet give it a delicate touch.
Plus, you can customize the look by choosing from four colors and three finishes for the feet. So whether you want a classic white tub with shiny chrome feet or a dark gray one with oil-rubbed bronze accents, Pottery Barn has got you covered.
3. Manhattan Solid Surface Freestanding Tub, Black, 59″
Price: $2,642
Castello USA manufactures this beautiful freestanding tub in stunning black stone resin. It's a great option for those interested in a standout tub to create a central focal point in their new bathroom.
Its sleek, defined lines and bold color make it a stunning addition to any bathroom's decor. But its beauty isn't just skin deep. The sloping interior design and smooth surface provide comfort for any relaxing bather.
Plus, it's made with the high-quality non-porous solid surface material, ensuring a beautiful consistent finish and improved leak-resistant durability.
4. Kohler Stargaze 72″ Free Standing Acrylic Air Tub K-1959-GHW-0
Price: $5,706
Not only does this impressive 72-inch tub have a spacious, rectangular design with sloped ends for ultimate relaxation, but it also has heated surfaces and three temperature settings.
The real game changer, though, is the air bath feature. With over 100 jets releasing thousands of tiny bubbles, you'll feel like you're getting a luxurious massage in your tub. Just be sure to factor in some extra installation requirements for all these amazing features.
5. Signature Hardware 41″ Siglo Round Japanese Soaking Tub
Price: $2,209
Interested in adding a statement piece to your new master bathroom? A round Japanese soaking tub should do the trick. It's also a great option for those with smaller bathrooms who need to save some floor space.
These smaller tubs allow for complete body immersion, unlike traditional American bathtubs that are long and shallow. Plus, they come with an integrated seat for added comfort during your soak. The compact size also makes it easier to stand up when it's time to get out.
6. Sofi 5.6′ Center Drain Whirlpool and Air Bath Tub
Price: $1,654
This center drain tub from Sofi is a great example of a somewhat budget-friendly tub you can get for under $2,000. While it's still on the expensive side, it makes up for the higher price tag with added luxury features.
Its freestanding design allows it to be a stunning centerpiece in any bathroom, and its simple shapes give it a contemporary edge. But beyond its good looks, this bathtub has some serious perks. Soak in relaxation with 18 luxurious air jets and 12 water jets.
7. Kingston Brass 60-Inch Alcove Acrylic Bathtub
Price: $540
Finally, an option under $1,000! It's important to note that while the other tubs on this list might seem expensive, we're only including them to give you a good idea of what's out there. There are plenty of tubs like this Kingston Brass Acrylic Tub that are in a similar price range.
Made from reinforced acrylic with fiberglass and resin, it's a solid, durable choice that comes at a budget-friendly price. Plus, its versatile design means it can be installed between two walls or left freestanding.
8. Kohler Underscore Rectangle 66″ X 36″ Drop-In Bath with End Drain
Price: $1,687
You didn't think we'd forget about the drop-in bathtubs, did you? Its streamlined design adds a contemporary touch to any bathroom, and the sloped backrest offers added comfort and support.
The tub also features molded lumbar support for even more relaxation during your soak. And with its slotted overflow, you can take deeper baths without worrying about spilling over.
Plus, the Underscore Rectangle can be drop-in or under-mounted to fit your space perfectly. And thanks to its acrylic material, it's durable enough to withstand daily use.
9. 54″ The Tub Connection Cast Iron Swedish Tub Without Faucet Holes "Gentry"
Price: $1,623
The "Gentry" from The Tub Connection's cast iron Swedish tub collection is the ultimate soaking experience. The 54″ slipper tub boasts a spacious 42-gallon capacity, allowing you to fully submerge yourself in chin-deep water.
The deep design and smooth porcelain interior provide the perfect combination of hydrotherapy and relaxation. Plus, with its stylish cast iron claw foot design, the "Gentry" is the ultimate addition to any luxury bathroom.
So go ahead, ditch your tiny shower and upgrade to a proper soaking tub your muscles (and Instagram followers) will thank you.
10. Ella Ultimate Walk-In Tub
Price: $6,566
This is one of the most expensive walk-in tub options available. At over $6,500, though, this walk-in tub offers a lot for the price. From a foot massage to air and water jets, it offers ultimate spa-like relaxation along with safety features and full customization.
Not only does it come with all the bells and whistles that other companies charge extra for (hydrotherapy, the aforementioned air massage, and dual drains), but it also has a sleek design and easy-to-use features.
11. Vanity Arts VA6815 Bordeaux Freestanding Bathtub
Price: $711
Finally, this tub was ranked among the best overall tubs this year. This sleek and stylish freestanding tub adds a touch of luxury to any bathroom.
Its durable acrylic material ensures that it won't wear down over time, while its 59.1-inch size (or even larger 67.3-inch option) offers plenty of room to soak and relax.
Plus, with the option to choose your hardware and fixtures, you can customize this tub to fit your specific design preferences. And with its affordable price tag, upgrading your bathroom has never been easier!
Get a Quote for a Bathroom Remodel
Are you ready for a bathroom makeover? Let us get you a quote for your bath remodel! We can help you find the best deal from a reputable company nearby.
Whether you want to replace a bathtub or entirely gut and redesign the layout of your bathroom space, we've got you covered. Don't wait any longer. Get in touch for a free quote to help get you started on your dream bathroom today.