How Long Does It Take To Renovate a Bathroom?
Recent statistics show that the average bathroom remodel costs $6,500. However, when it comes to the average time it takes to renovate a bathroom the results can vary. Factors that influence it depend on the size of your bathroom and the scope of the project.
Are you considering renovating your bathroom? It can be a big project, but it can also be so rewarding when it's finished. If you're curious about the timeline for a bathroom remodel, read on.
We'll break down everything you need to know about how long the process will take. Keep in mind that this is just an estimate as every project is different. But this should give you a good idea of what to expect. Ready to get started? Let's go over some of the basics first.
Bathroom Remodel Length: The Pre-Renovation Checklist
While most people argue that the bathroom renovation length starts when the pre-construction meeting or demolition occurs, it can start long before that. Depending on what your goals are with a bathroom renovation, you'll find that you can spend quite a time planning out the remodel.
The first step is identifying your needs and wants. What do you like and dislike about your current bathroom? What do you hope to change? Make a list of must-haves, nice-to-haves, and deal-breakers. Once you have a good idea of what you want, it's time to start planning.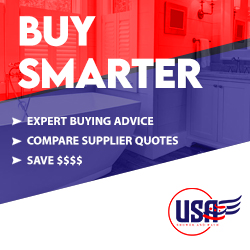 Planning includes designing the space. Depending on the company you're working with, they might help you design your space with the help of a bathroom remodel designer. Or, they might simply provide you with a quote for the design you've already drawn up on your own.
Regardless, you'll need to decide on a layout, select materials, and finishes, and choose fixtures and hardware. If you're working with a professional designer, they will help you create a space that is both functional and stylish.
As you can guess, this process can take anywhere from a couple of weeks to a couple of months depending on how proactive and productive you are with your designer. If you've got a clear idea of what you want out of a bathroom renovation then this process could be fairly quick.
What Are the Steps of a Bathroom Remodel?
With a bathroom renovation plan in place and all of the necessary designs ready, you can now start your bathroom renovation. Here are some of the most common steps you'll have to go through during a bathroom renovation (along with the estimated time each takes to complete).
Pre-Construction Meeting
Depending on who you're working with, this meeting might occur early on in the process or just before the renovation officially starts.
Either way, at a pre-construction meeting for a bathroom renovation, the contractor will go over the project with you. They will discuss what work needs to be done, how long it will take, and how much it will cost. This is mainly to ensure everybody is on the same page.
This is an important meeting because it allows the contractor to understand your vision for the project as you've discussed it with the designer. If the designer and builder are the same company then this might not be that necessary. However, it's still nice to check in.
Be sure to ask any final questions that you have or address any concerns about the bathroom renovation. For example, if your main goal is a tub-to-shower conversion then make sure everybody is on the same page as to what that will look like.
Time to Complete: 1 day
Job Site Protection
Job site protection is vital for any bathroom renovation. This involves taking measures to protect the surrounding areas from dust, debris, and other construction materials.
For example, job site protection may involve covering floors with plastic sheeting or using negative air pressure machines to keep dust from spreading. In addition, job site protection helps to ensure the safety of workers and prevents potential accidents.
By taking the necessary precautions, job site protection can help to make a bathroom renovation go smoothly and minimize the disruption to your home.
Time to Complete: ⅓ day to 1 day
Demolition
This is where things start to get serious! The demolition process for a bathroom renovation can be simple or complex depending on the size and scope of the project.
For a small bathroom, demolition may only involve removing fixtures and fittings, while for a larger project it may involve gutting the entire space. In either case, it is important to take care when demolition to avoid damaging plumbing or electrical lines.
In most larger bathroom renovation projects, your contractors will first remove all of the fixtures. This includes the toilet, sink, and shower. Then, if you're remodeling the walls or replacing tiles they'll remove all of the material from the walls.
Once all of the demolition is complete, the bathroom can then be rebuilt according to the desired design. The entire process can take anywhere from a few hours to a few days, depending on the size and complexity of the renovation.
Time to Complete: ⅓ day to 2 days
Rough-In Installation
Rough-in installation is one of the first steps of a bathroom renovation that involves renovating (and not planning or demolition). This is when the plumbing, electrical, and other rough work is done. 
Basically, the rough-in stage lays the groundwork for the rest of the bathroom renovation. Once the rough-in work is completed, the walls can be closed up and finished.
All in all, this stage of the renovation is critical to getting the bathroom ready for use. Without a proper rough-in, the bathroom will not function correctly. Therefore, it is important to make sure that the rough-in installation is done properly before moving on to the next stage.
So, if there are issues during this stage of the bathroom renovation process then it's worth taking a little bit of extra time to ensure that everything is done right.
Time to Complete: 2 days to 4 days (depending on the complexity of your renovation)
Inspections
Depending on where your bathroom renovation occurs, the city or local officials might require that an inspector visit the job site to ensure that everything is being built according to code. This is particularly important after the team installs new plumbing and electrical.
The inspector will check the plumbing, electrical, and ventilation systems, as well as the floors, walls, and ceilings. He or she will also make sure that all of the required permits have been obtained.
If any problems are found, they will be noted in a report to you. The inspection typically takes place once most of the structural work is completed and before the final inspection by the city or county. However, this can vary.
Time to Complete: 1 day
Installation Preparations
By now, your bathroom likely looks like a structured yet gutted space. The plumbing and electrical wiring should all be set up. This means that it's time to prepare the job site for the proper installation of your fixtures and the drywall repair.
In most cases, the first step here is to properly install the subfloor. The subfloor is the layer of the flooring system between the finished floor and the subgrade. It is important in a bathroom renovation to have a subfloor that is level, structurally sound, and free of moisture.
The subfloor provides support for the finished flooring and helps to insulate against noise and temperature transfer. In addition, the subfloor helps to protect the finished flooring from moisture and pests.
Time to Complete: 2 days to 3 days
Drywall Repair
If you changed the layout of your bathroom and that required you to move a lot of plumbing and electrical then chances are that there was a lot of drywall that got removed. If that's the case then the builders will need to repair it so that they can seal the walls back up properly.
Seeing as the walls are likely exposed, the new drywall must be cut to size and then installed in the space. Once the new drywall is in place, your builders will seal and paint it.
Overall, this process can be time-consuming and expensive, but it is necessary to achieve a high-quality finish. It's also important because if they don't seal it properly then it could lead to issues with moisture and mold down the road.
Time to Complete: 1 day to 2 days
Shower Installation
The shower installation process generally includes these basic steps: setting the shower pan in place, attaching the showerhead, connecting the water lines, installing the drain, and tiling the shower surround.
Depending on your particular shower and bathroom configuration, you may need to perform additional steps, such as framing out the shower opening or installing a shower door. This would likely be the step where your builders would install a walk-in tub shower, for example.
Ultimately, the goal of a shower installation is to create a functional and attractive shower that will serve you well for many years to come.
Time to Complete: 1 day to 3 days (this really varies depending on what kind of shower or tub you're installing)
Tile Installation
Honestly, the tile installation process of a bathroom renovation can be a challenging and time-consuming task. It's likely the task that takes the longest to complete. After all, you want your tile to look amazing and uniform, right?
The first step is to take careful measurements of the space to select the correct size and type of tile. While you likely chose your tile beforehand, once it's in the space and the builders have to organize it around existing fixtures, they might have to alter sizes slightly.
The next step is to lay out the tile in the desired pattern, making sure to evenly space the joints between each piece. Once the tile is laid out, it needs to be cut to fit around obstacles such as doors and windows.
The final step is to grout the tile, which helps to fill in any gaps and give the bathroom a polished look. Although it takes some time and effort, following these steps will result in a beautiful and professional-looking bathroom renovation.
Time to Complete: 5 days to 7 days
Plumbing & Electrical Finishes
You're almost to the end! With everything pretty much installed, the builders or contractors will start to put the finishing touches on the plumbing and electrical work. This mainly includes installing things such as shower heads, sinks, and toilets.
Time to Complete: 1 day
Final Touches
Your bathroom renovation is almost done. However, likely, the contractors will still need to put some finishing touches on everything. This includes hanging mirrors, installing your vanity, and similar tasks.
Then, they'll likely do one last look over everything and touch up any paint that needs to be fixed and look for areas that might need polishing or slight adjustments.
Time to Complete: 1 day to 2 days
How Long Does It Take to Renovate a Bathroom?
So, how long should it take to remodel your bathroom? As you can see from the very basic overview above, it could take anywhere from about two to three weeks for an average bathroom renovation.
However, that doesn't include the planning and designing time you'll spend beforehand. Overall, without any delays, we'd recommend giving yourself about a month to complete this kind of project from start to finish.
Keep in mind that working with the right bathroom renovation company can make or break your budget and renovation schedule.
Get a Bathroom Renovation Quote
Not sure where to find the right company to help you renovate a bathroom? We can help. We offer a simple way for you to enter your details and receive numerous quotes from trusted, quality companies in your area.
Ready to get started? Click here to get a quote for your bathroom remodel.